Synthetic Kinesiology Tape
Synthetic kinesiology tape is a muscle tape made of Rayon material,it more waterproof & breathable than cotton tape. Its main function is to prevent joint and muscle damage during exercise. If you are accidentally injured, you can also use Rayon kinesiology tape to help you recover.
We are a manufacturer from China. We can provide any ODM and OEM services you need. We have a professional design team. If you need customized products, you can contact us directly, or you can click custom kinesiology tape or wemade service for details.
What is Synthetic kinesiology tape?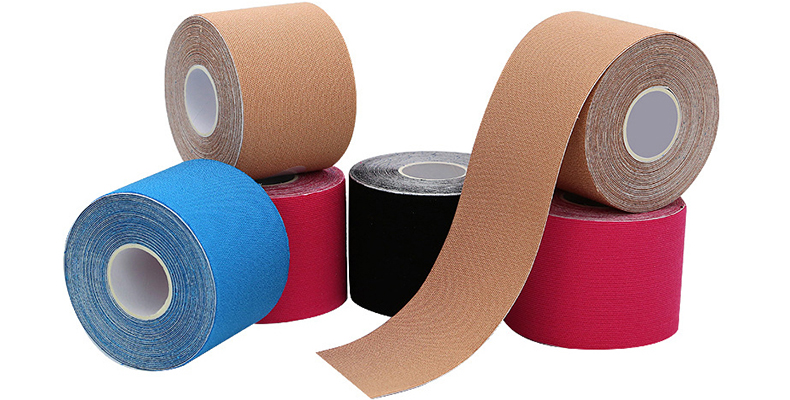 Synthetic kinesiology tape is a body tape used to prevent muscle injury and treat muscle pain, also known as kinesiology therapeutic tape or kinesiology therapeutic sports tape, is a flexible tape used to support muscles and joints, aid in injury recovery and improve athletic performance.
The base fabric of kinesiology therapeutic tape is rayon, which is a semi-synthetic fabric derived from pure cellulose fibers. Manufacturers source all rayon fabrics from natural materials such as wood pulp and cotton. Certain chemicals are then used to treat the rayon fibers to make the end product unique.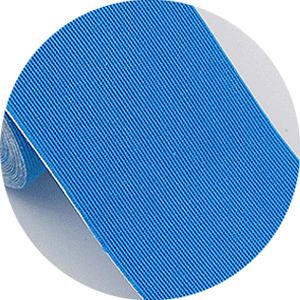 95% synthetic fibers are soft, comfortable and thick, and 5% spandex increases the elasticity according to ergonomic requirements.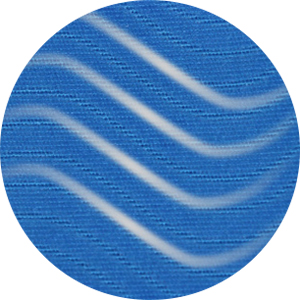 Water ripple glue conforms to muscle texture and promotes blood circulation. Latex and rubber free, strong stickiness.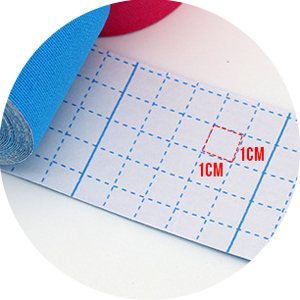 The 5x5cm grid consists of smaller 1x1cm grids for easy marking of size and shape and quick cutting of kinesiology tape.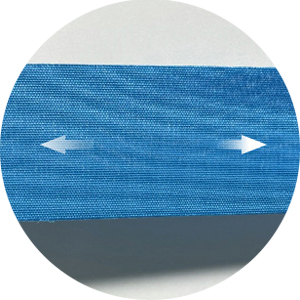 Strong tensile strength, freely control the tensile strength. Tough will not lose shape.
Synthetic Tape Vs Cotton Tape
Relax Muscles
It is suitable for sports injury swelling, or when you need to relax and recover after high-intensity exercise. It can enhance the contractility of damaged muscles, reduce muscle overstretching, and reduce muscle fatigue and cramps.
Eliminate Swelling
Kinesiology therapeutic tape can lift the skin, increase the space between the skin and soft tissue, promote blood and lymph circulation, improve tissue healing rate, and solve swelling problems.
Relieve the Pain
It can change the pressure in each segment to reduce swelling, reduce inflammation, and relieve local pain. Attached to the joints and muscles during exercise, it can enhance joint stability, reduce sports injuries, support muscle activity, and delay fatigue.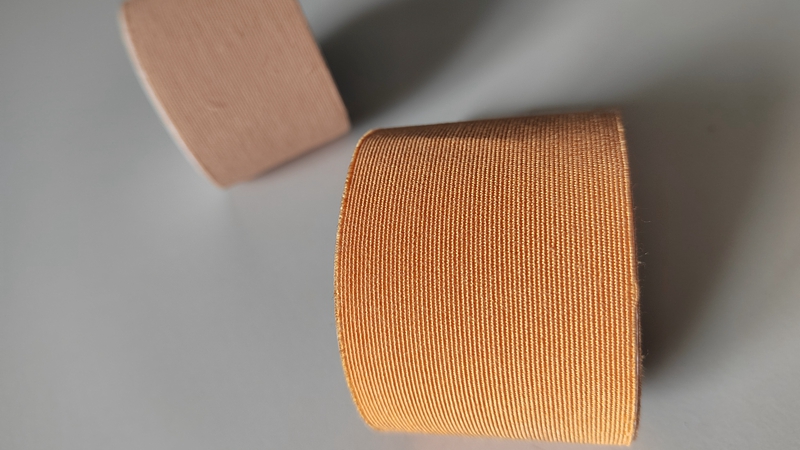 Bright Color and Good Texture
This synthetic kinesiology tape is chemically treated, so it has better gloss and natural bright colors, which are more popular with young people. The muscle patch made of synthetic is as smooth as silk, which brings a cool feeling to the skin and better comfort.
Water Resistant and Fast-drying
Synthetic kinesiology tape is more water resistant and dries out more easily if it gets accidentally wet. You can even use it while bathing and swimming. It is more popular with swimming, diving, surfing.
Wear-resistant and Not Pill
Synthetic kinesiology tape is more wear-resistant, and will not pill or fluff when worn for a long time. It is more suitable for people who exercise a lot.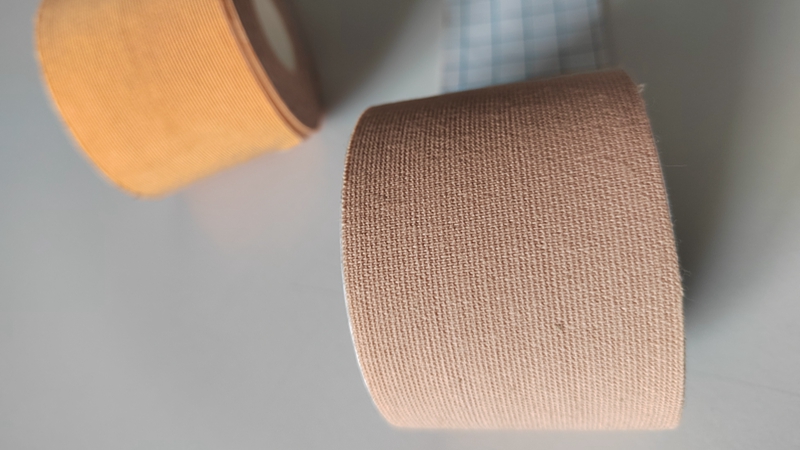 Soft, Thin and Comfortable
Cotton kinesiology tape is made of 95% pure cotton and 5% spandex. The most comfortable fabric is suitable for almost everyone, and basically meets the needs of all training and sports. It is a choice that beginners can't go wrong.
Highly Breathable
Cotton kinesiology tape is made of pure natural materials, which is more skin-friendly and has better air permeability. Observed with the naked eye, its appearance color is natural.
Most Popular
Cotton kinesiology tape the most regular and the most popular. Enough for use. If you have strict requirements on waterproof performance or texture, you can choose synthetic kinesiology tape.
How To Use Synthetic Kinesiology Tape?
Kinesiology Tape Instructions for Use
Make sure skin is clean and dry before applying kinesiology therapeutic tape.
Determine the length required for the application.
Make sure the edges of kinesiology therapeutic tape are rounded, this will help it stick better and prevent it from lifting during use.
Apply kinesiology therapeutic tape directly to the skin of the affected area
Do not stretch the start and end of the tape.
After applying synthetic kinesiology tape, rub the tape on the skin to activate the adhesive and get a better stick.
Precautions:
Do not apply directly to broken skin or open wounds.
This product is a one-time product and cannot be reused.
Do not use if inner packaging of product is damaged, damp or moldy.
If skin irritation occurs, stop using tape immediately.
When tearing off the tape, please hold the skin and peel off slowly and gently so as not to damage the skin.
Seek medical advice before use if you are pregnant, have skin problems, poor circulation or are allergic to adhesives.
What is the difference between cotton and synthetic kinesiology tape?
Their materials are different. Synthetic tape is an upgraded version of cotton tape. It has better texture, longer service life, stronger support and more durable.
Are there different types of kinesiology tape?
Yes,sure. Wemade has kinesiology tape made of cotton, synthetic, nylon and other materials. There are also different shapes such as pre-cut, perforated, precut strips and more. There are also those used in different scenarios, such as bowling tape, palm tape, boob tape, turf tape, etc.
What are the ingredients in kinesiology tape?
95% Cotton and 5% Spandex.
Acrylic and henkel adhesive.
Backing paper and papercore.
100% latex free & no drug.
What is the difference between kinesiology tape and athletic tape?
Kinesiology tape has a specific stretch to help relieve muscle tension and pain. Sports tape has no elasticity and is used to support and stabilize joints to prevent strains and sprains.