Our Client Care Managers Are Willing to Hear From You 24/7. Answer Your Question ASAP.
Wemade as a custom kinesiology tape company with more than ten years of manufacturing and production experience, we have the ability to provide customers with the best service. Our biggest advantage is that we can provide you with customized OEM&ODM services and very punctual delivery capabilities. Custom kinesiology tape is the characteristic service of wemade, we provide various forms of customization – packaging, size, color, shape
custom kinesiology tape brand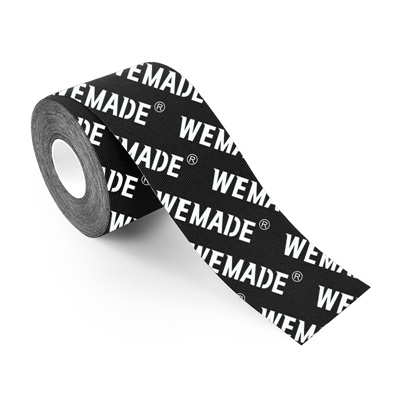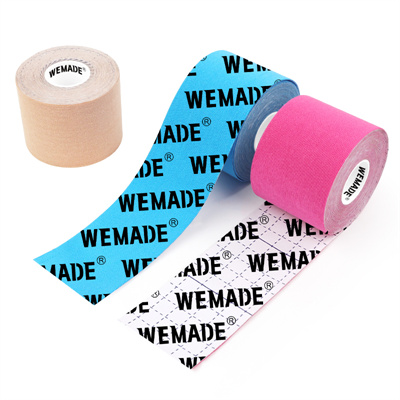 If you are a new kinesiology tapes band and want to take root in this industry, it is essential to have your own LOGO. We have a very experienced design team and can provide you with free LOGO design. A beautiful and atmospheric LOGO can take your brand or team to a new level. At the same time, our foreign trade team is also very good, most of them have more than ten years of work experience, they can even help you build your own brand.
custom print kinesiology tape
Are you a novel kinesiology tape brand trying to dig root in the market? If you have a private logo or want to add some creation on your tape, your business will gain the boost it needs. There is a higher profit margin associated with a private labelled product. Wemade offers premium custom print kinesiology tapes service for sports tape brand.
Our customizable print kinesiology tapes create stunning prints with their own unique quality. You can preview a range of tape & bandage prints you want and choose the one that best suits your project.
Wemade can print patterns on cloth, adhesive paper, packaging, etc. according to your requirements. Printing your company LOGO, team logo, or something special to you on the print kinesiology tapes can make your brand image even better. For example, if you are a team, you can print your logo on your custom kinesiology tapes , so that others can tell which team you belong to at a glance.

custom kinesiology tape size and color
The size may be different for different usage occasions. For example, when used on the face or fingers, they are usually narrow. When used on the knees or ankles, they are usually regular sizes. When used on the waist as a weight loss belt, they may be wider. In order to meet the different needs of different groups of people, we usually customize the size according to the needs of customers.
Kinesiology Tape Sizes and Colors
Boob Tape Sizes and Colors
custom kinesiology tapes glue
We have many different types of glue, Japanese acrylic glue, German Henkel glue, ordinary acrylic glue, UV glue, etc. Different glues have different viscosity, water resistance and allergies. We can custom kinesiology tape glue according to your needs. The glue on the back of the tape is usually in the shape of water ripples, the purpose is to improve air permeability, if you are not satisfied with the shape of water ripples, you can make it into a shape of parallel lines, etc.
custom kinesiology tape shape
In order to meet the needs of different groups of people, we have developed many kinesiology tapes of different shapes, and each pair corresponds to a different application scenario. For example, blood glucose meters are usually round or oval, chest stickers are usually pear-shaped or dolphin-shaped, and those used on the soles of the feet or fingers are claw-shaped. Of course, if you have other interesting shapes, we can help you process and produce them.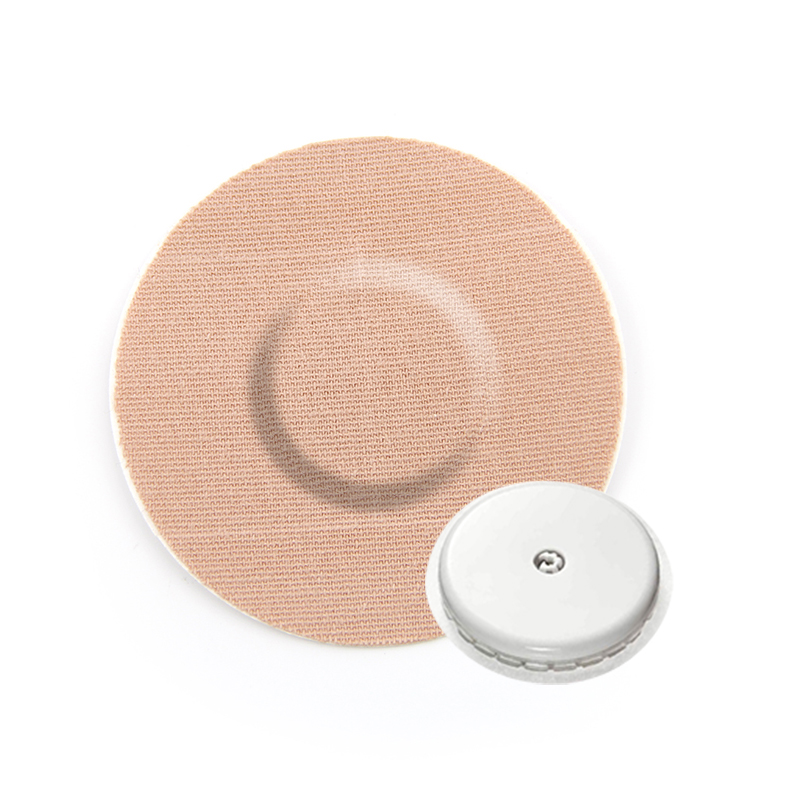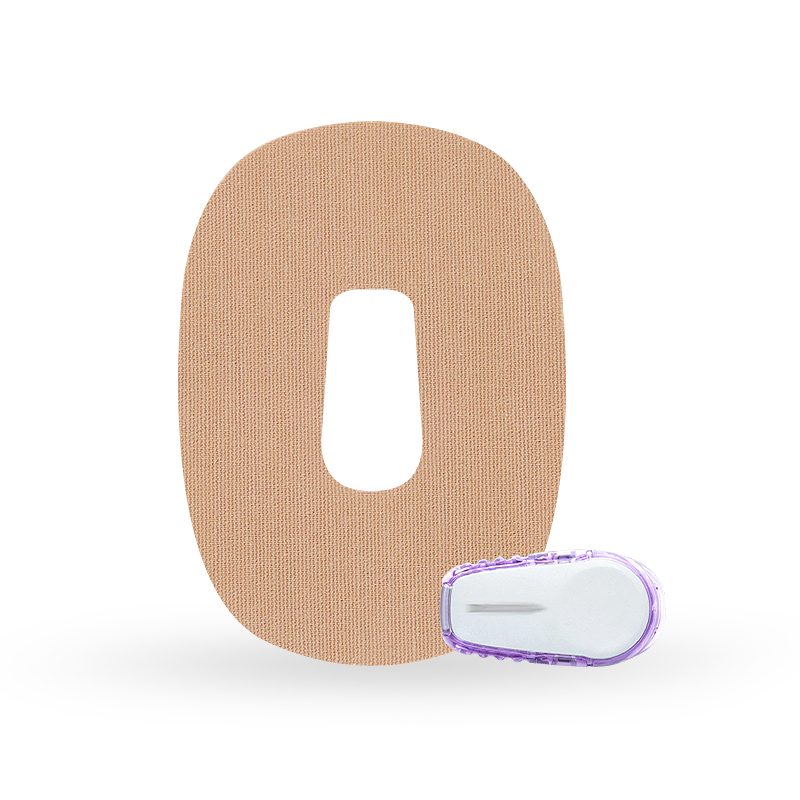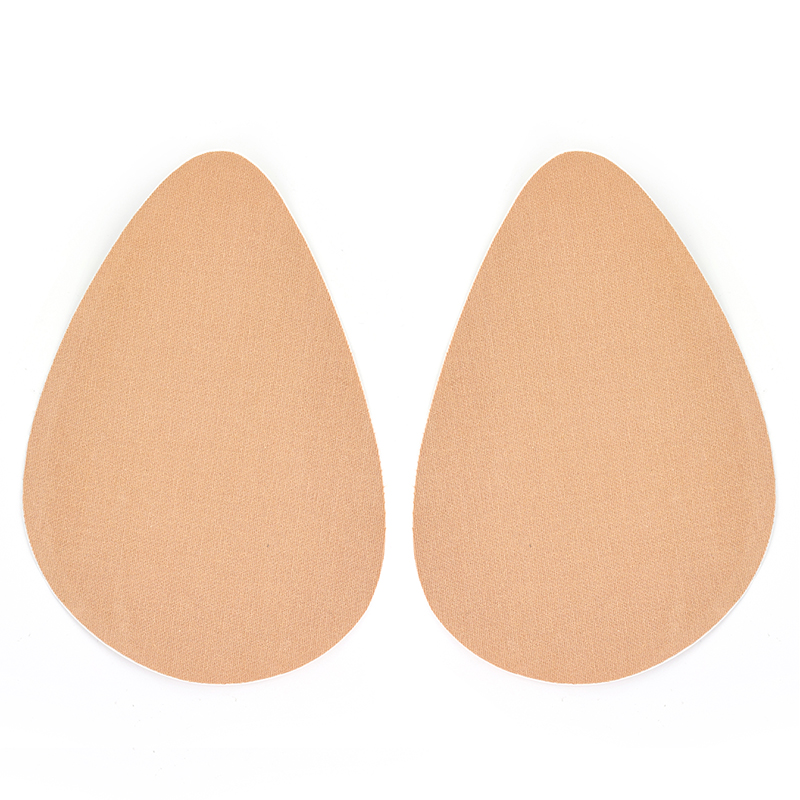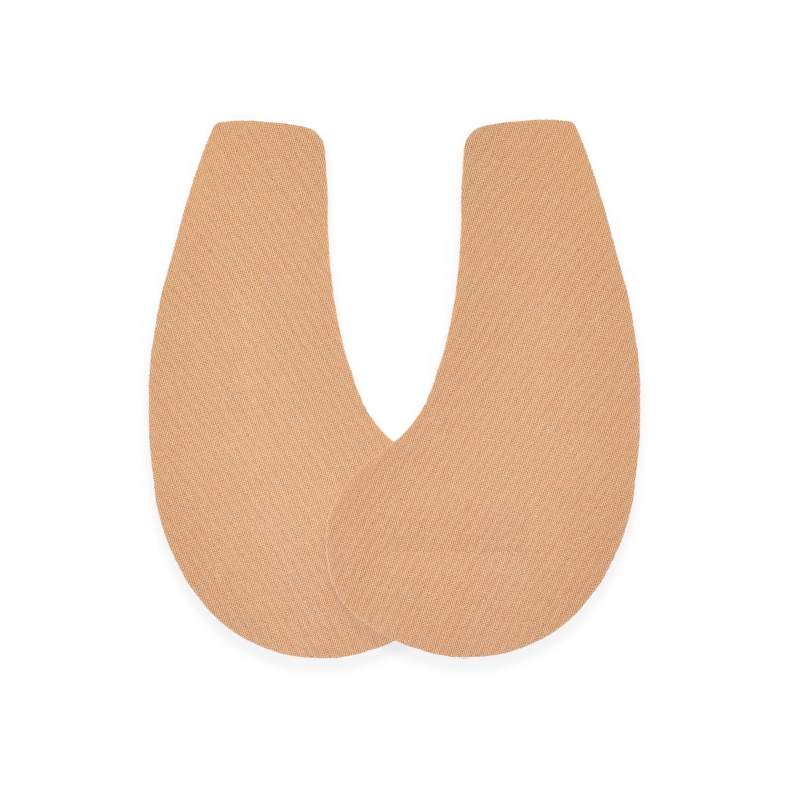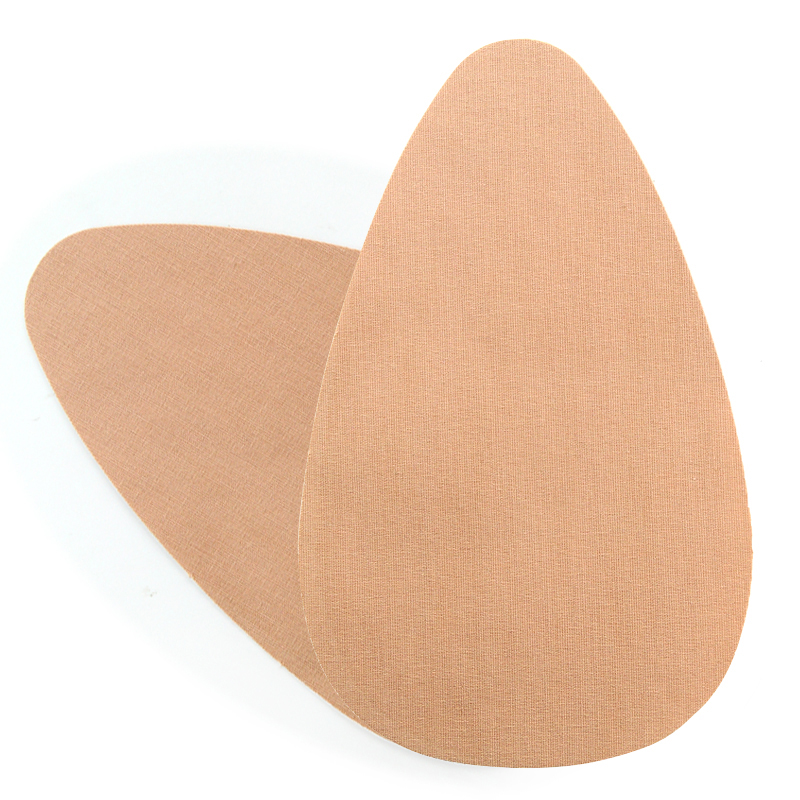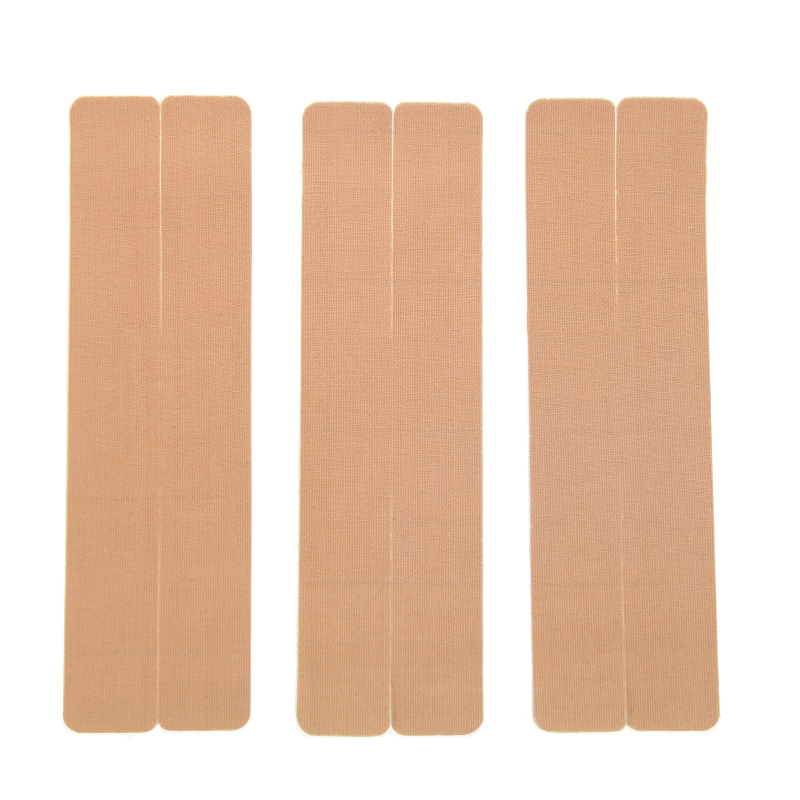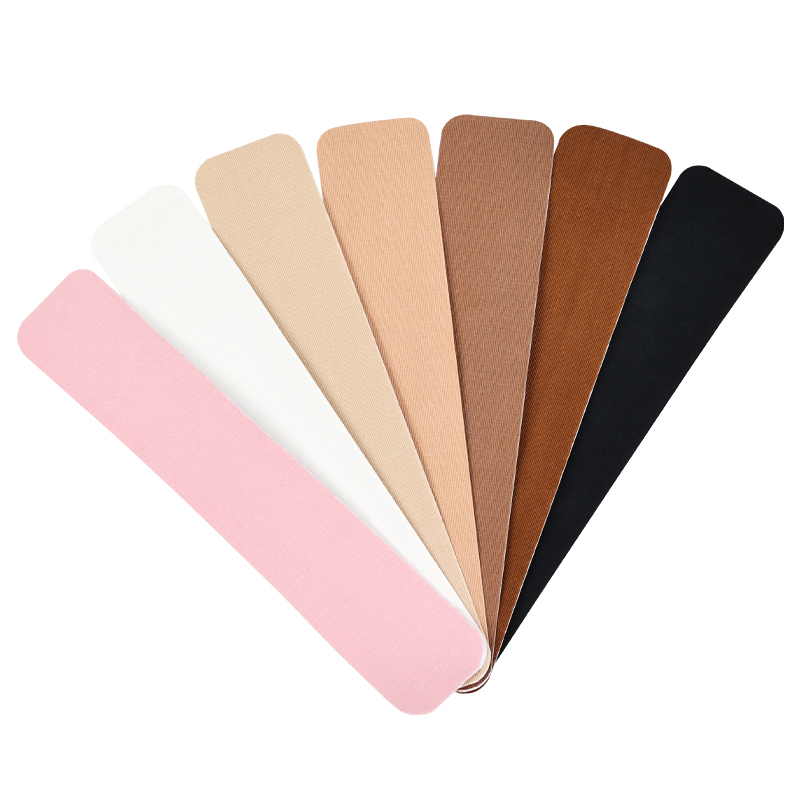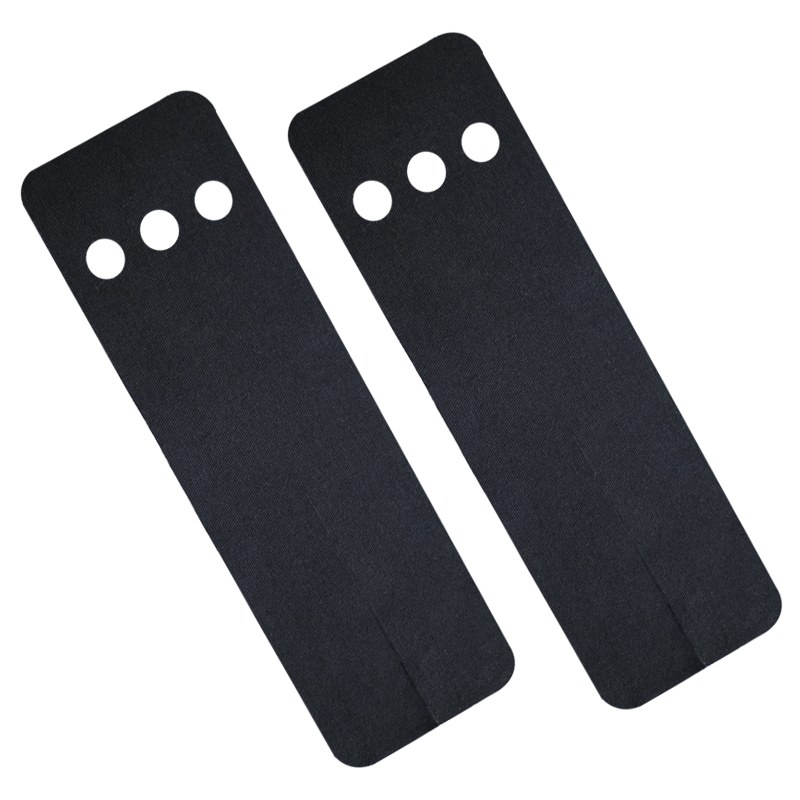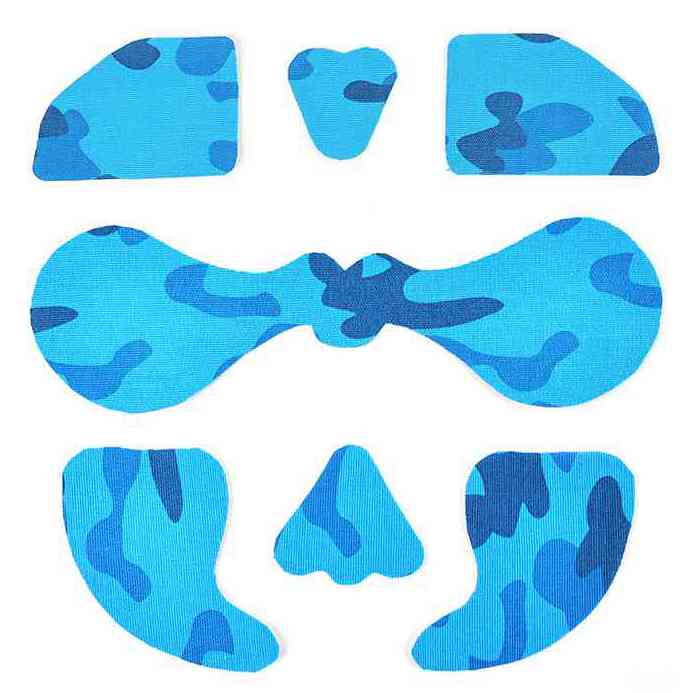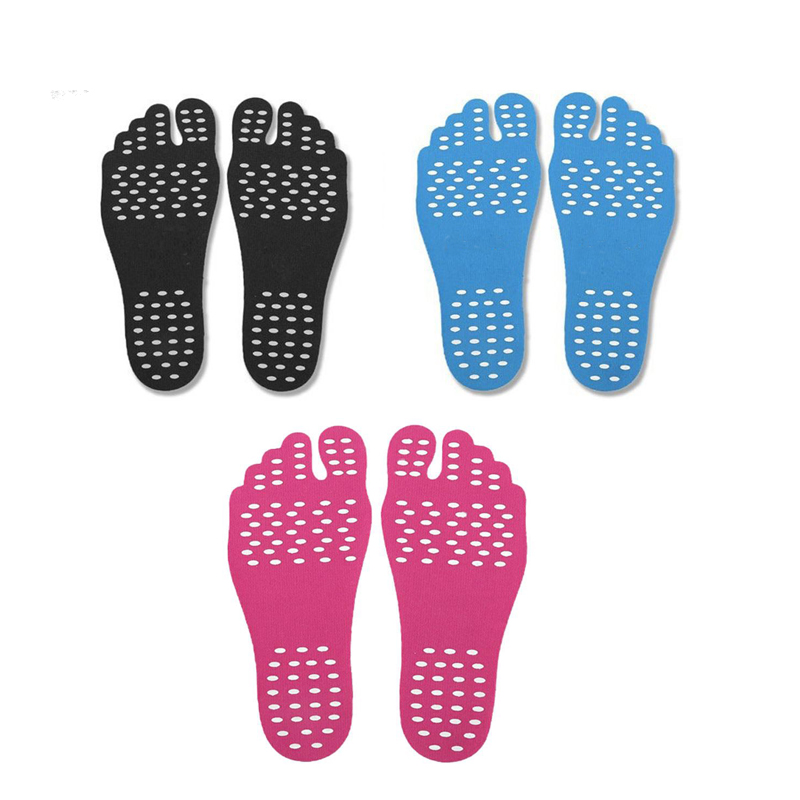 Custom kinesiology Tape Packaging
A personalized look helps revitalize your product and attract customer's attention. Wemade works on turning your artistic desires to reality as our team consists of professionals that will transform the ideas on your mind into canvases of perfection. We offer an excellent packaging service, so product packaging won't be your worries.
Wemade can help you design different packaging methods according to your brand positioning and budget.If your budget is relatively low and you are mainly engaged in the low-end market, you can choose to use plastic bags or paper cards directly for blister packaging, which can help you effectively control costs; if your positioning is For the mid-to-high-end market, carton packaging is more suitable for you; if your positioning is the high-end market, then we can also provide paper tube and roll transparent box packaging, such as the packaging of chest stickers.

custom kinesiology tape packing box
Personalized appearance helps to attract customers' attention, and custom kinesiology tape packaging boxes belonging to your own brand can make your brand look more high-end, and can also bring you more profits. Wemade is committed to bringing your ideas to life as our design team is made up of professionals. We provide high-quality packaging services, so that product packaging is no longer your worry. Wemade can print your own logo on the package and put your desired message on it to make your package more attractive. You can print your logo, website, wearing guide and more.
custom kinesiology tape manual
Detailed instructions for use can make customers' purchase and use experience better. In the contemporary era of increasingly fierce market competition, considerate service can make your business more effective. A small manual reflects your great care for your customers. Only a caring person is the most beautiful, and a caring brand can grow bigger and bigger.
We Understand Your Business
Each brand has a different philosophy, so their requirements for custom kinesiology tape are also different. For example, Kinesiology Tape for sports tends to use bright prints, while boob tape prefers natural and fresh prints. Also, popular printing styles are always changing and we are happy to work with you to design and produce your ideal custom kinesiology tape.