Hook grip tape is light elastic adhesive bandage made of cotton. It is also called Weightlifting Thumb Tape, the aim is to improve grip during lifts and prevents skin injuries. This weightlifting thumb tape protects thumbs, palms, and nails from cuts, tears, sprains, blisters, and calluses. Ideal for weight lifting, pull-ups, rock climbing, gymnastics and other daily training and strength exercises.
2.5cm*4.5m (0.98inch*14.76ft)
3.8cm*4.5m (1.5inch*14.76ft)
5cm*4.5m (1.97inch*14.76ft)
7.5cm*4.5m (2.95inch*14.76ft)
10cm*4.5m (3.94inch*14.76ft)
Wemade accepts custom sports tape colors and sizes, such as ice hockey tape, athletic tape, soccer tape, kinesiology tape, weightlifting thumb tape and more. Unique and uniform logos or patterns can be customized on fabric and backing paper. You can even request special elastic ratios or request increased viscosity. Wemade is committed to customizing and developing new products for customers!
What is the Hook Grip Tape?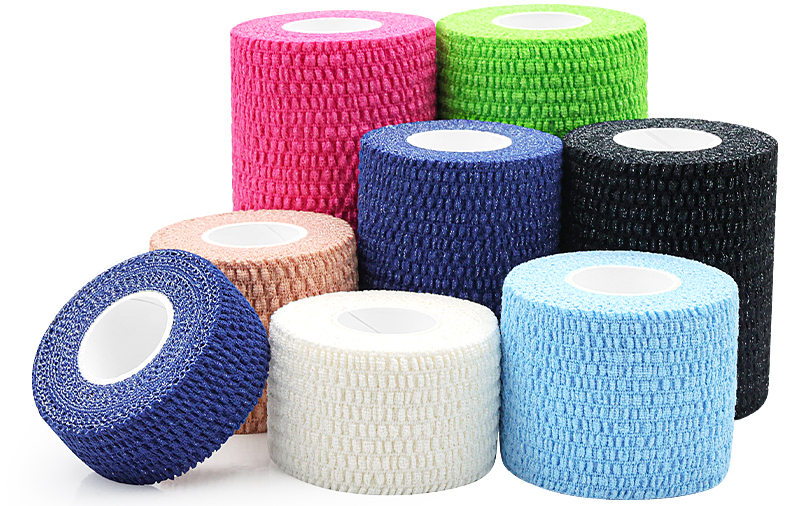 Cotton Fabric, Thick and Wear-resistant
Made of high-quality cotton fabric, it has good texture, wear resistance and durability. It is very suitable for daily and professional training and is a must-have for strength trainers.
Light Elastic Tape, High-performance Wrap
Flexible stretch and resilience for a snug fit that won't affect blood circulation and restrict range of motion. Provides excellent protection during hook holding.
Zinc Oxide Glue, Strong Stickiness
Not afraid of sweat and chalk, and not easy to fall off. The glue is safe, non-toxic and hypoallergenic.
Available Sizes and Colors
Usually the width of 3.8cm and 5cm is the most popular size, because they are the most suitable for thumb, hand, wrist and other joints. They are the most conventional sizes and the least likely to go wrong. Black, white, blue, pink are the most popular colors. Usually customers will choose to customize their own brand on solid color tape.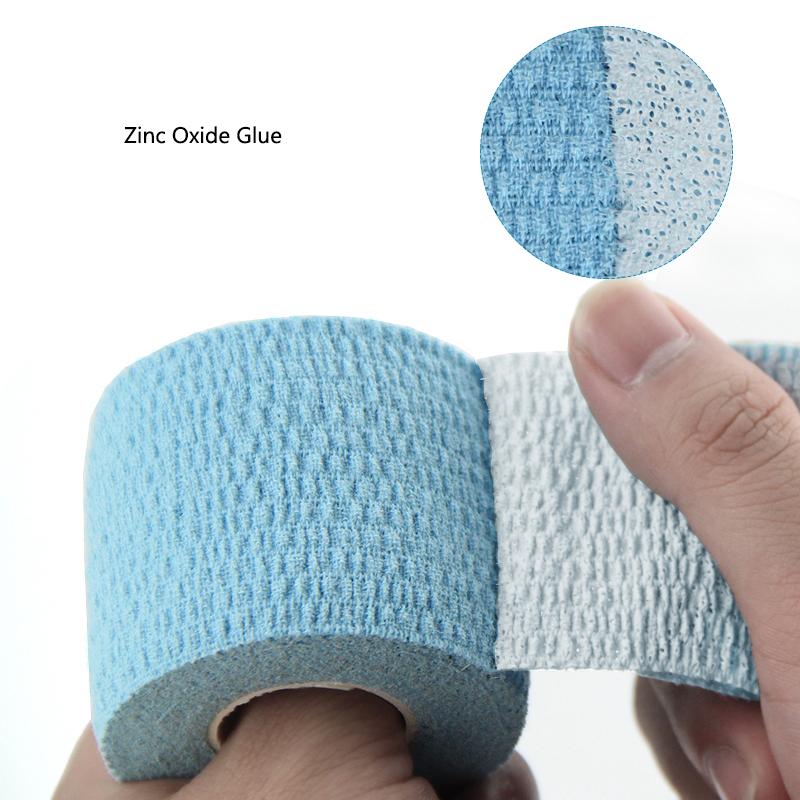 WON'T LET YOUR GRIP SLIP
It'll stay on your skin during the most intense, sweaty workouts, indoor or outdoor, rain or shine!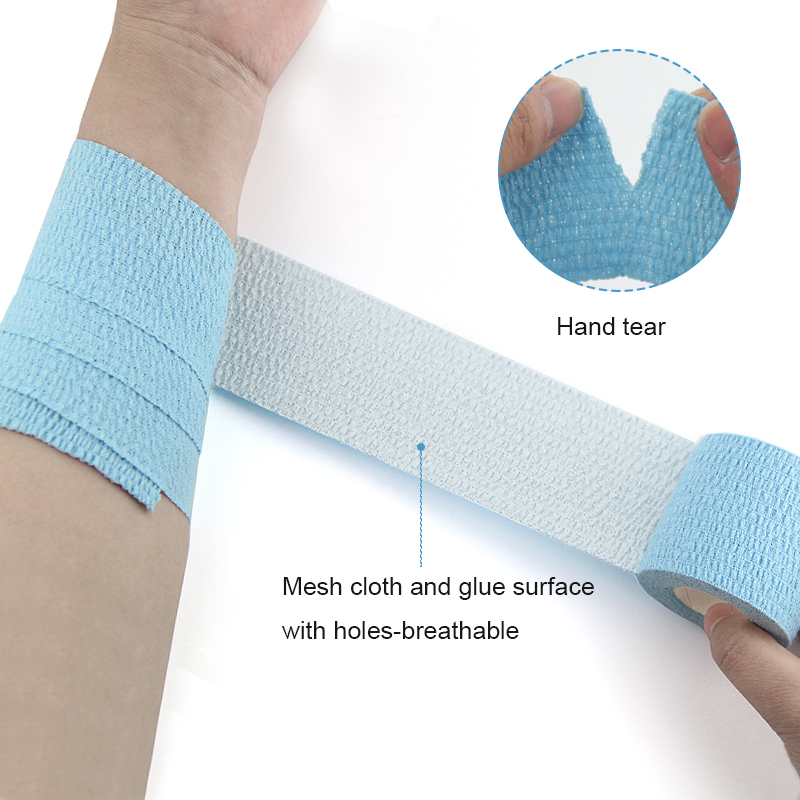 TEAR BY HAND
The woven design of the cotton fabric makes it easy to tear off. Use it anytime and take it with you, no scissors needed.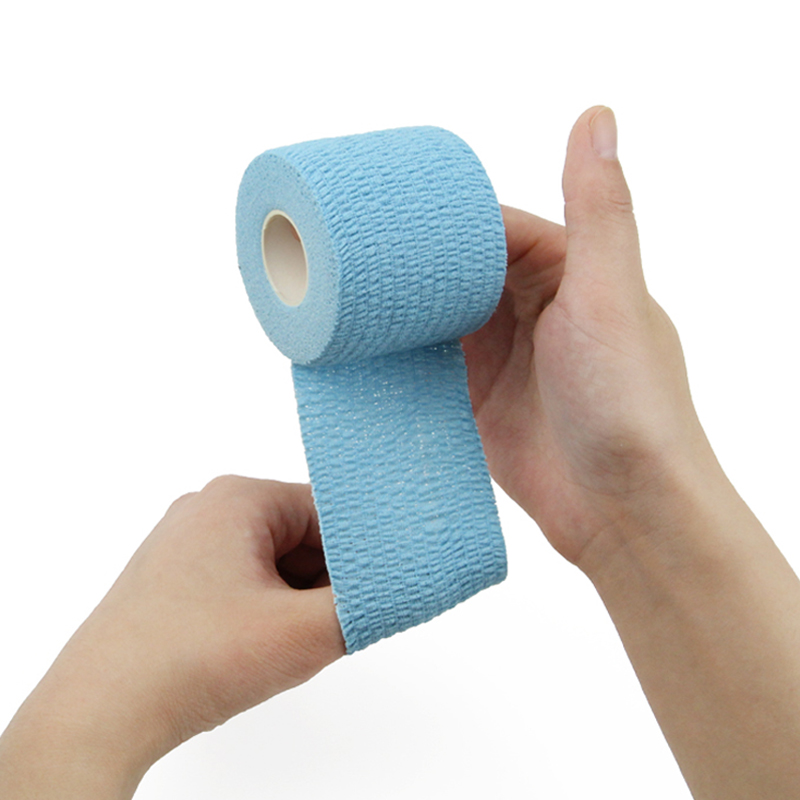 HOOK GRIP PROTECTION
Protects thumbs and fingers from cuts, skin tears, sprained joints and blisters.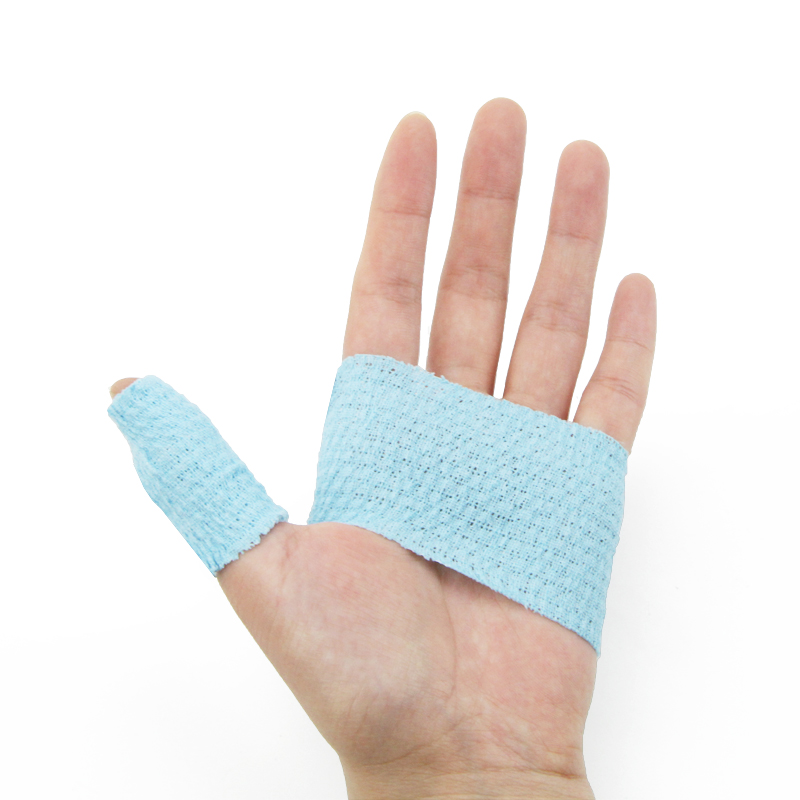 IMPROVE YOUR GRIP, PR YOUR LIFT
Perfect for weightlifting, cross training, powerlifting, climbing, gymnastic and pull-up.
What is Hook Grip Tape for?
Hook grip tape is often used for prolonged hand training to protect fingers and palms from blisters and calluses. Due to the special elasticity it can meet the requirements of dexterity and unrestricted range of motion. Ideal for volleyball, basketball, bowling and more.
Weightlifting thumb tape is also widely used for strength training in sports such as weightlifting, pull-ups and crossfit. Designed to protect the skin from tears and abrasions. Sweat-wicking cotton fabric prevents slippage and improves grip strength, but is not a substitute for grip strength to enhance athletic performance.
How to Use Weightlifting Thumb Tape?
1.Choosing the right length of hook grip tape.
2.Wrap the entire thumb (you can also keep the nail).
3.Just wrap it around 2-3 times.
4.Press your thumb to detect pressure.
Notice
1.Do not overstretch.
2.Do not over-wrap.
3.No need to leave space for joints.
4.Just tear by hand.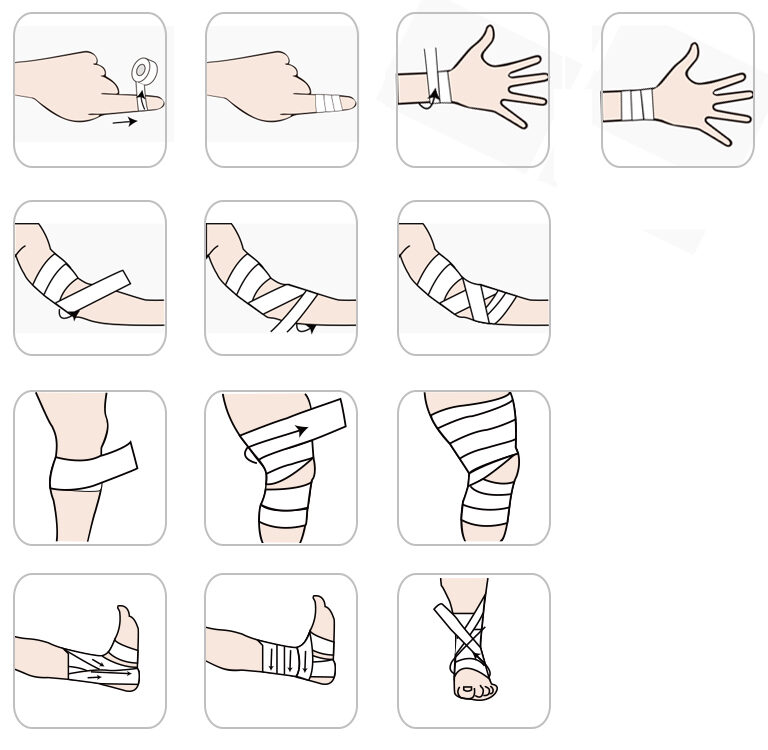 What's the weightlifting thumb tape?
It is a Cotton Elastic Stretch tape designed for protecting thumbs, fingers, wrists, ankles during your workout or lifting sessions.
Should I use tape for hook grip?
Hook grip tape is not necessary, but using it will increase friction and prevent slippage. It also protects the skin and improves athletic performance.
What is hook grip tape for?
Ideal for strength training (weights, dumbbells, pull-ups) to protect thumbs and fingers from injuries such as abrasions, blisters and calluses.
What tape is used for hook grip deadlift?
Use the hard-wearing, durable and flexible Hook Grip Weightlifting Thumb Tape.
Why do weightlifters tape their thumbs?
Weightlifting thumb tape protects the lifter's skin to improve grip and prevents slippage due to sweat affecting the grip.