Finger bandage wrap is an extremely narrow, 1 inch wide self-adhesive bandage. Made of high quality lightweight fabric, natural latex, stretch and elastic , comfortable to wear, friendly and breathable for your skin. Finger wrap sticks to itself and won't stick to hair, skin and clothes. So it can be easily removed. It provides excellent support and won't loosen with sweat or water. So finger bandage wrap is very suitable for fingers, wrists, etc., and is widely used in cats, dogs, birds, chickens and other small animals.
2.5cm*4.5m (0.98inch*14.76ft)
Wemade accepts customised bandages and customised packaging in the size or colour you want. Custom adhesive bandages are usually printed with a design or logo on the bandage and papercore, and can also be customised with personalised packaging to create a brand image. (Learn More)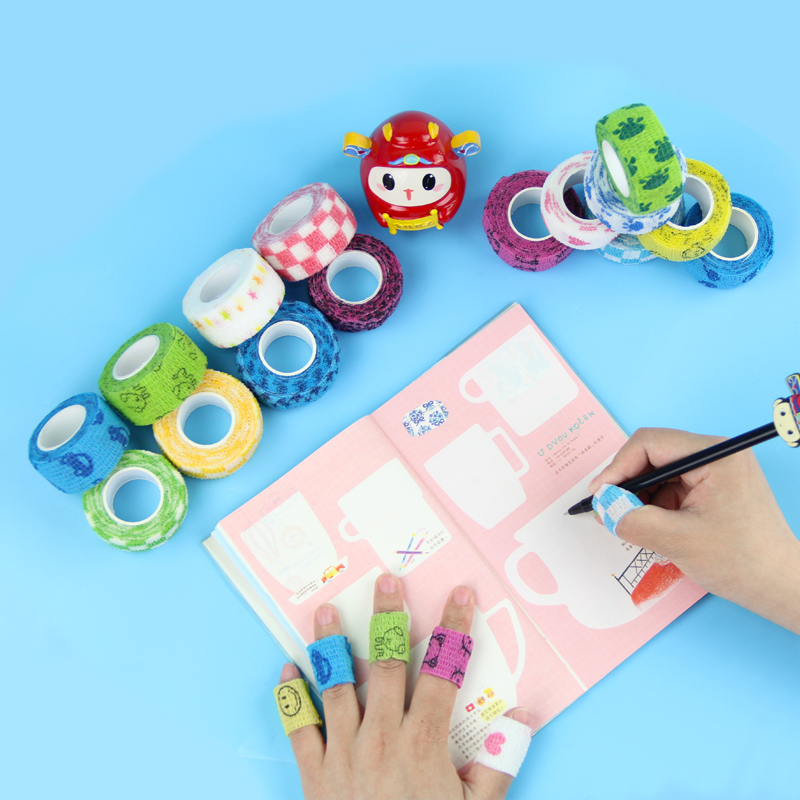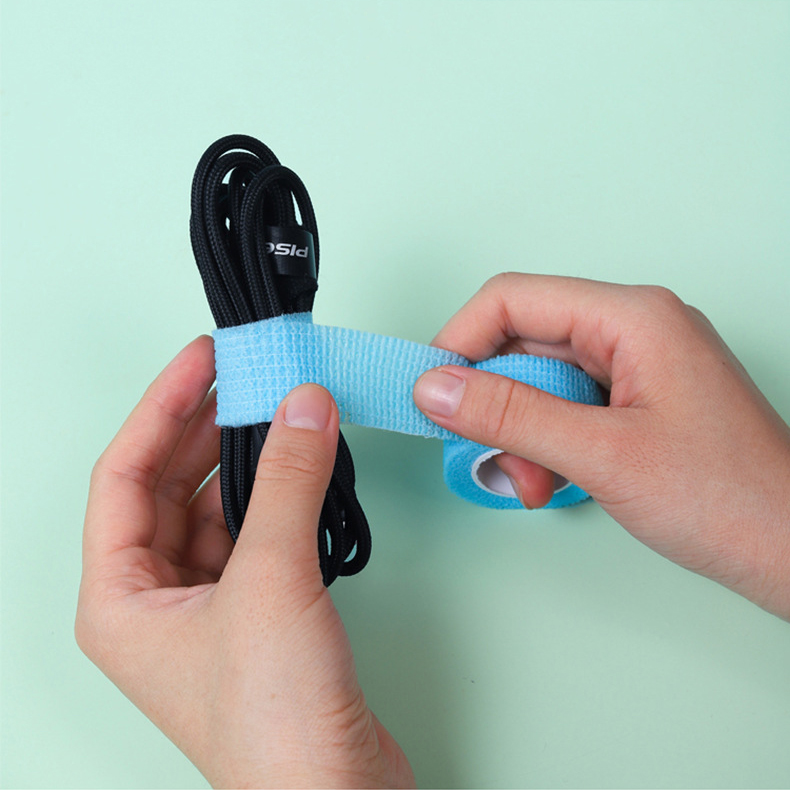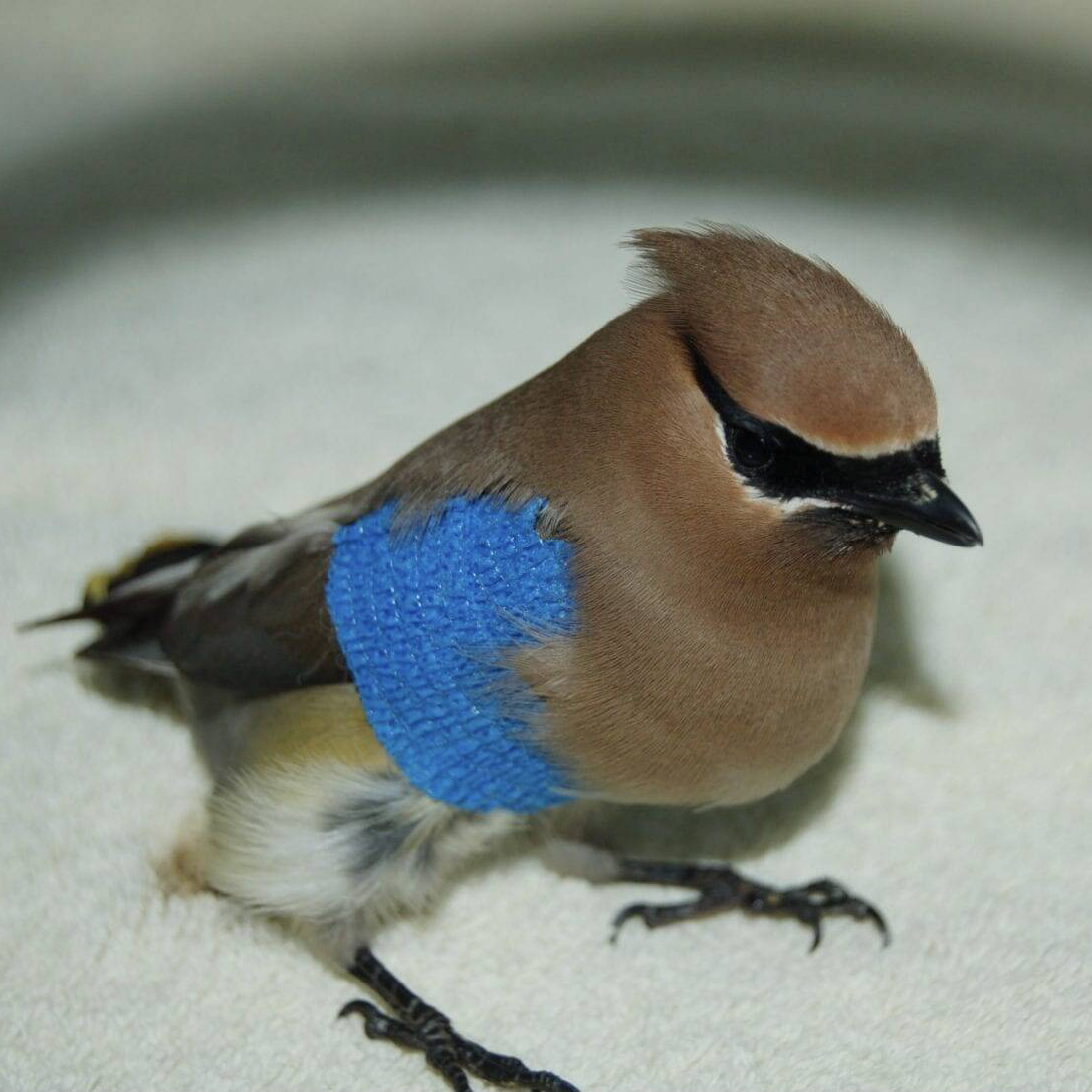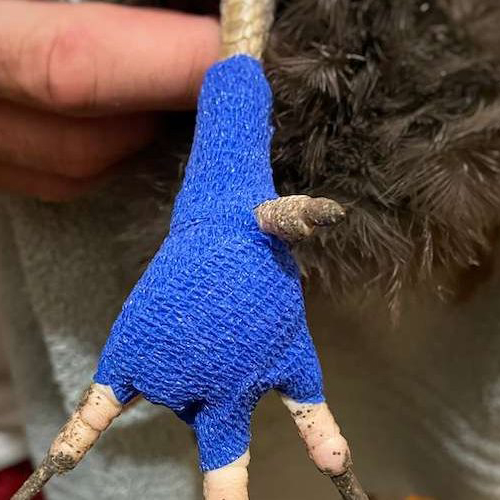 What is the Finger Bandage Wrap?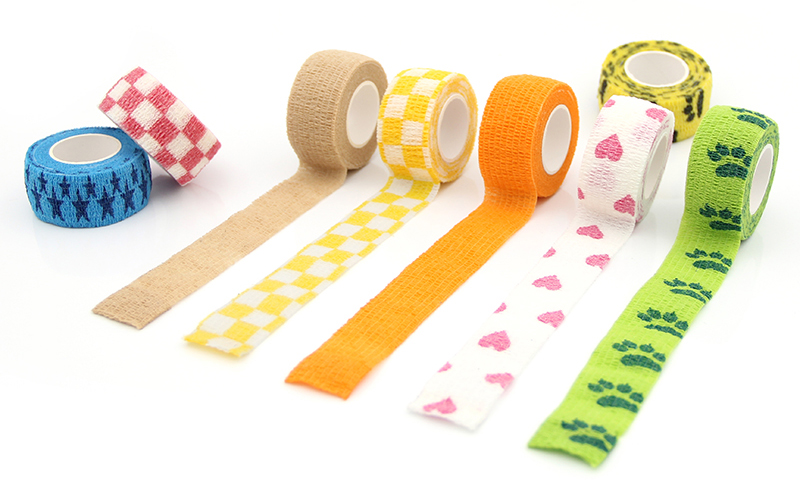 Finger bandage wrap is a 2.5cm wide, extremely narrow self-adhesive finger bandage wrap. This bandage keeps wounds clean and immobilized and can be used for compression and joint restriction quickly and easily. Popular for everyday use as well as medical and first aid settings.
Vet Wrap – Self-adhesive bandages are commonly used for post-operative compression wraps for pets such as dogs, cats, and horses. Since finger bandage wrap does not stick to hair, it can be easily removed.
Finger & Toe Bandage – The width of 2.5cm is very suitable for dressing details such as fingers and toes. Also suitable for the paws and small areas of the legs of animals.
Sports Finger Tape – Can be used as goalie finger tape to help prevent hyperextension, or golf finger tape to protect your hands from club injuries.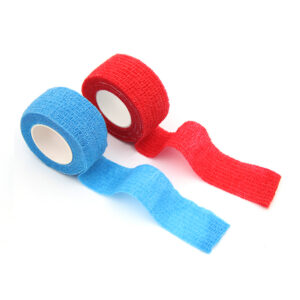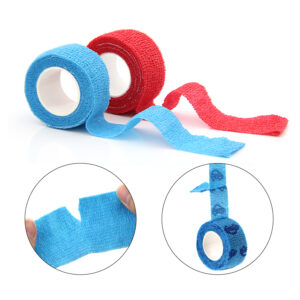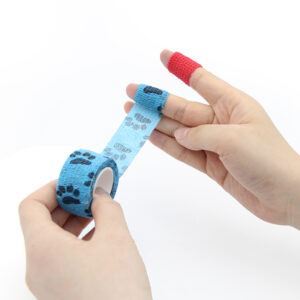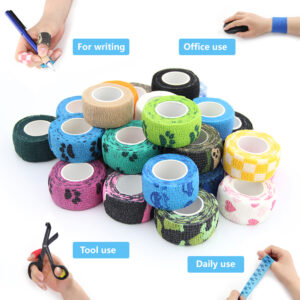 How to Apply Finger Bandage Wrap?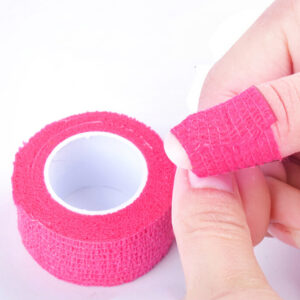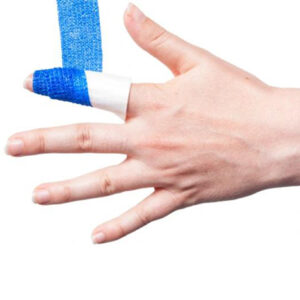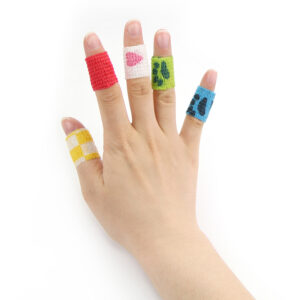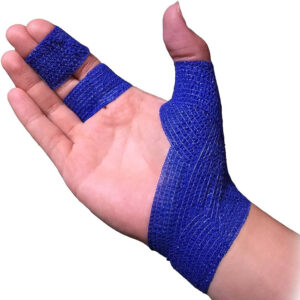 Notice
1.Keep skin clean and dry.
2.No need to remove hair.
3.No need for scissors, just tear by hand.
4.Don't over-wind, don't over-compress.
5.One-time use, don't overuse.
6.Self-adhesive design, no glue residue.
7.Simply remove it directly after use.
What size are cohesive bandages?
The regular widths are 2.5cm, 5cm, 7.5cm, 10cm, 15cm, and the regular length is 4.5m. These sizes wemade are in stock and available in many colors.
What is a cohesive bandage?
It is a self-adhesive elastic bandage that does not stick to fur and can be removed quickly and easily. Does not require any tape to hold in place.
What is a cohesive bandage wrap used for?
It is very versatile. It is generally used as a fixed dressing, supporting joints, compressing bleeding, etc. It can also play a role in reducing friction and protection. Finally, it can also be used as everyday strapping strap.
How many times can you use a cohesive bandage?
According to the self-adhesiveness and elasticity of the bandage, we recommend one-time use.
Do cohesive bandages stick to skin?
Cohesive bandage sticks to itself but not to skin, clothing, or hair. This is also one of the biggest advantages of cohesive bandages, which can be directly stuck and removed without any tools.