Sports Tape & Bandage Service
Our Client Care Managers Are Willing to Hear From You 24/7. Answer Your Question ASAP.
Wemade is a private label manufacturing company with over 10 years experience in the production and distribution of kinesiology tape, cohesive bandage and boob tape. It has a very well established service system. From the production of the product to the delivery of the kinesiology tape, cohesive bandage and boob tape to you, wemade is responsible for all the processes involved in sales, design, production, quality control and shipping. Helping you to trade online safely and quickly. Most importantly, it helps you to control your costs and get the most out of your business.

For kinesiology tape, cohesive bandage and boob tape, wemade has the capability to handle the process from raw materials to finished product. Each step of the process is very clear and the responsibility can be divided to each person, wemade can control each production step and let the customer pay close attention to the production process. This is a necessary condition that every factory must achieve. Finally, wemade can also give reasonable advice about cost control.
Satisfactory service comes from excellent experience. For you, we are very strange, and it is necessary to remain vigilant. In order to gain your trust, Wemade sincerely hope that you will allow us to provide you with free samples of kinesiology tape, cohesive bandage and boob tape at reasonable prices so that you can see the quality with your own eyes. This is very important and will help avoid a lot of hassle and build trust.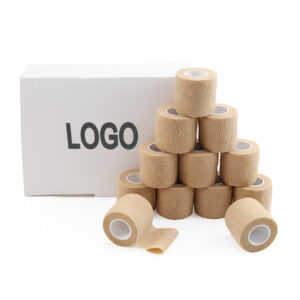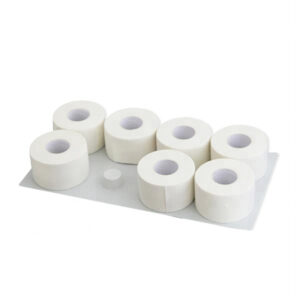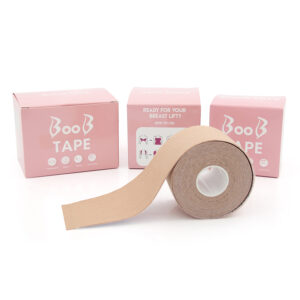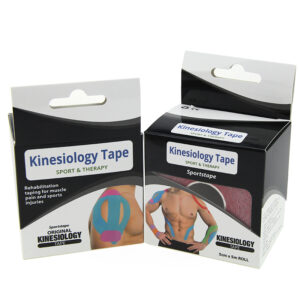 The custom service is one of wemade's most distinctive and advantageous services. It is also one of the criteria to test the strength of the factory. We have the ability to customise large orders and also accept small quantities. For kinesiology tape, cohesive bandage and boob tape, We usually customize sizes, colors, tapes and packaging.. Customers usually customise the patterns and logos. We have a dedicated design department that can design for you for free, you don't need to worry. Wemade is dedicated to creating your own brand!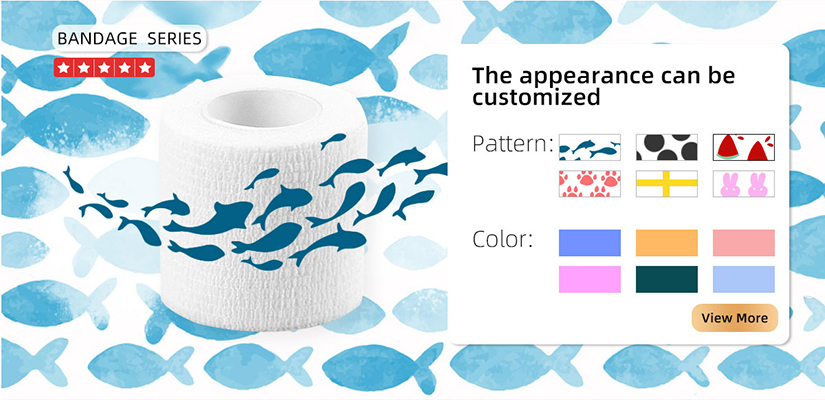 For kinesiology tape, cohesive bandage and boob tape of packaging, we have universal opp bags, plastic film, colour boxes, medium boxes and outer cartons for you to use. We guarantee that all our products have at least 2 layers of packaging to prevent damage from shipping. In addition all packaging does not carry a logo and will not affect sales.
The process of cross-border trade is always more cumbersome and complicated, and there may be various unexpected situations. Wemade provides full-process trading services, taking the burden off your shoulders and allowing you to focus on your core business. In the process of cooperation, if you have any trade troubles, Wemade is happy to provide assistance.

Wemade has an area of 13,000 square feet and a daily production capacity of 130,000 rolls. There is enough capacity and plenty of stock. Regular products are delivered in 2-3 days, and custom products are punched out samples in 7 days. Delivery time depends on demand and custom process. Of course, we accept rush orders.
Wemade can deliver the goods to the specified location, such as port-to-port, door-to-door, etc. You can choose air freight which saves time, or sea freight which saves cost. The cost is determined by the time. You can choose our recommended one-stop logistics service, or you can have your own freight forwarder. In any case, be sure to choose a reliable logistics company.

Delivery of an order is not the end of the transaction. At Wemade, we provide full after-sale tracking service. If there is a problem with your order, we can help you within a day. We are committed to providing you with after -sales services such as order tracking, return and exchange, and defective product recovery. It has always been our responsibility and mission to solve your worries.