Hockey tape is made of self-adhesive non-elastic polyester cotton. It leaves no glue residue and fits snugly to the handle of the hockey stick, creating a soft gripping surface. It's hard wearing and sticks tightly to the bat blade to prevent wear and provide grip on the puck.
2.5cm*10m (0.98inch*32.81ft)
2.5cm*25m (0.98inch*82.02ft)
Wemade accepts custom sports tape colors and sizes, such as ice hockey tape, athletic tape, soccer tape, kinesiology tape, and more. Customized graphics to match jerseys for professional teams to enhance uniformity and appeal. Slogans, branding, instructions, etc. can also be printed to enhance visibility and impact. (Learn More)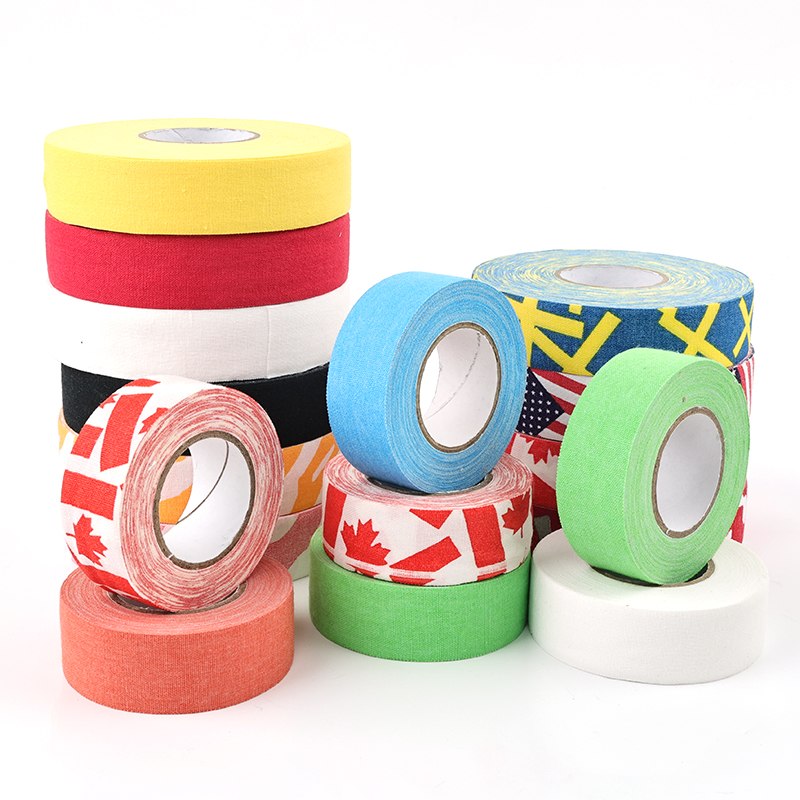 These grip tapes are perfect for hockey sticks, blades, and other racquet handles. Tape the stick handle for a better grip. Wrapped blade prevents wear, increases longevity, and provides grip on the puck. Sticks the lower part of the club shaft to prevent damage from other players hacking the club. Thereby improving the accuracy of shooting or passing.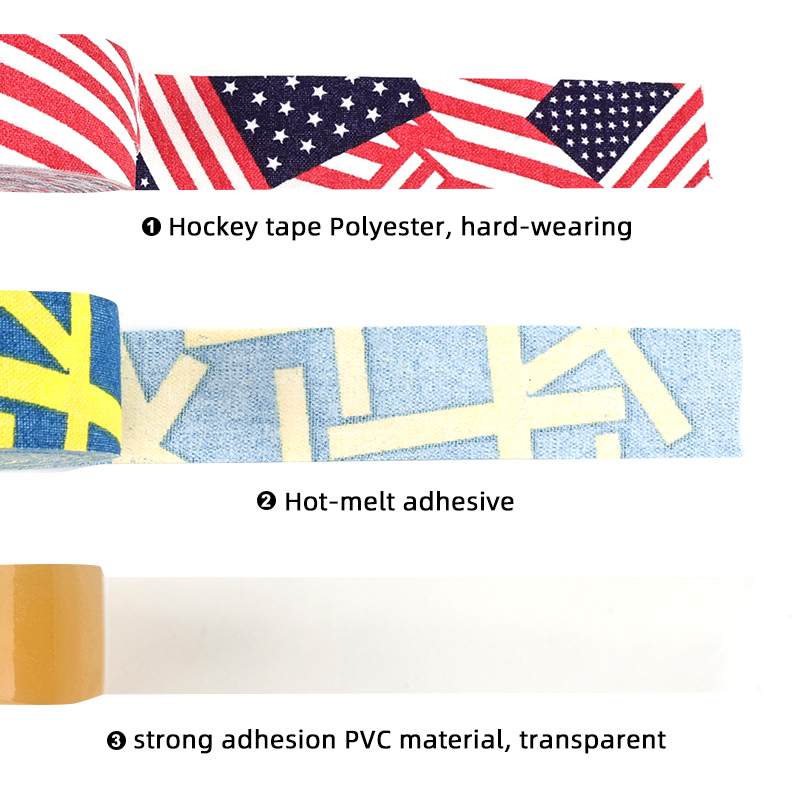 Polyester-cotton fabric is wear-resistant and non-slip, waterproof and moisture-proof, and has high tensile strength.
Strong stickiness, good adaptability, stable viscosity in cold environment.
PVC tape is thin and invisible, soft and docile, tightly wound.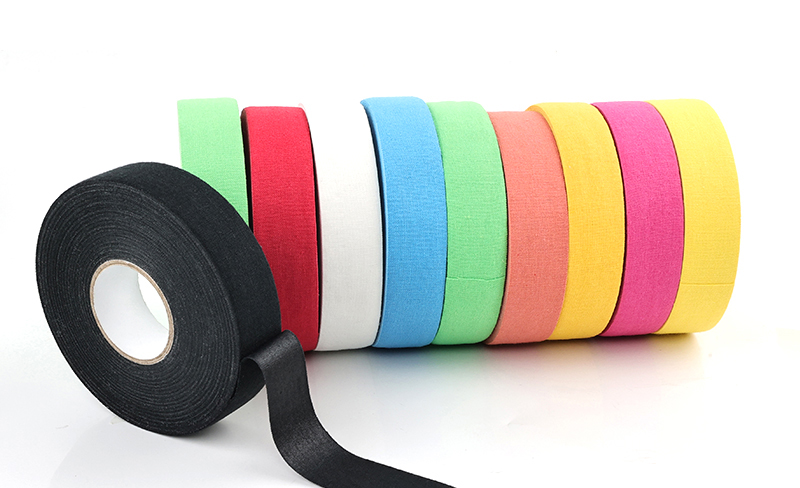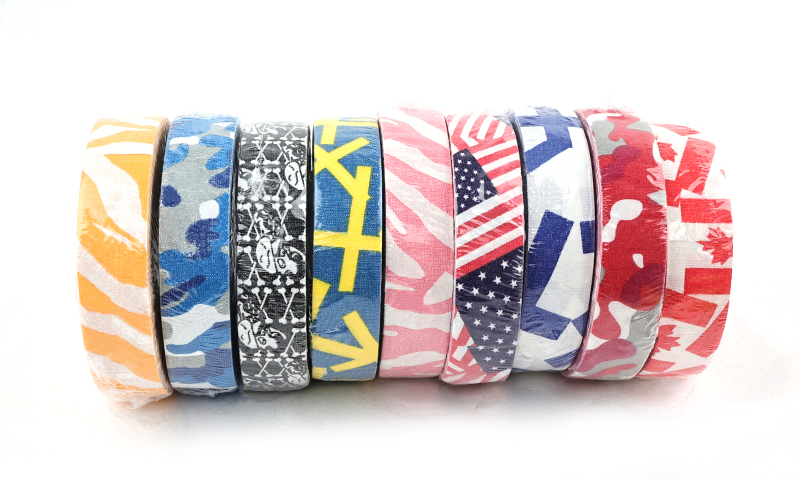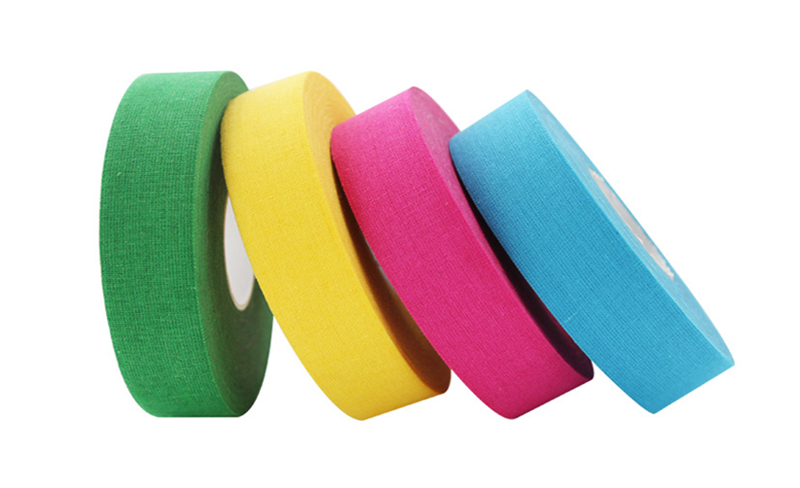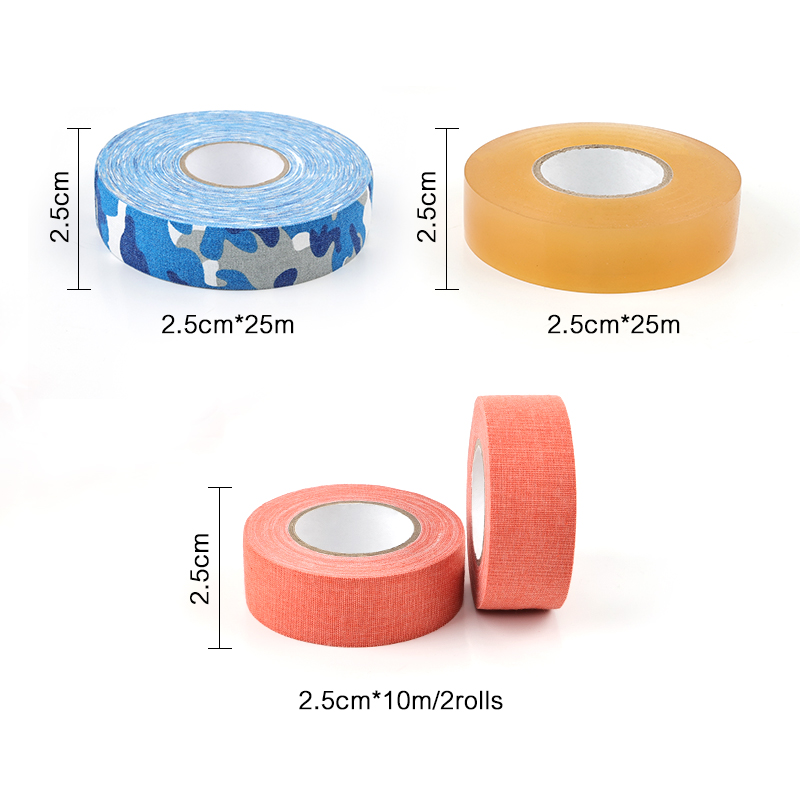 The regular size 2.5cm*25m is enough for ice hockey sticks. You can also customize the desired width and length.
We also have tapes of 2.5cm*10m to choose from, 2 rolls and 1 package, small and convenient.
You can also customize your own packaging, usually 2 rolls, 3 rolls, 6 rolls.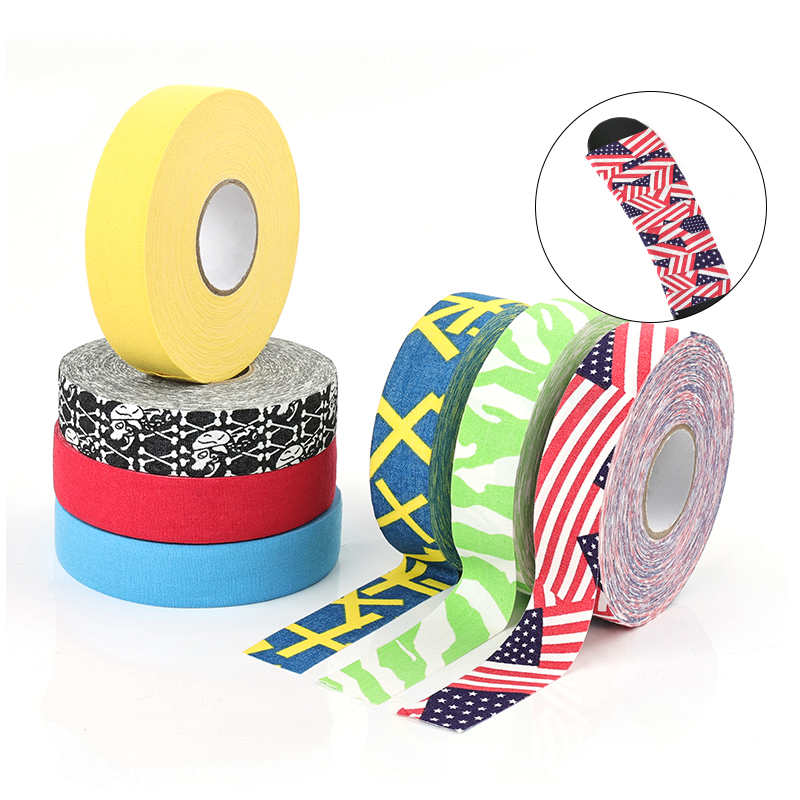 At the same time, it is also a general-purpose tape, replacing lighting tape, suitable for photographic equipment and musical instrument players. Can also be used to secure and organize cables, set up display areas, decorate cars and more. Can also be used as a finger tape to prevent calluses and blisters from golf, badminton, football and more.
How to Wrap A Hockey Stick?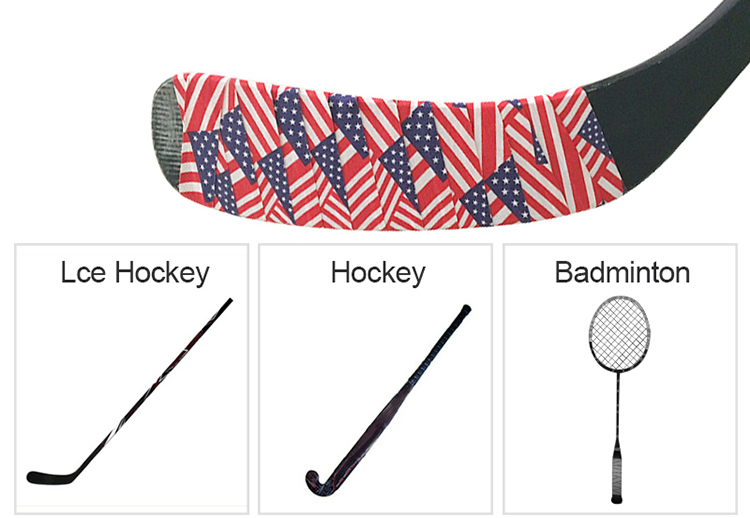 Carefully wrap the tape evenly around the blade, making sure the tape does not build up or wrinkle.
Trim excess tape with scissors to ensure a smooth and symmetrical surface.
After the blade is taped, we recommend applying wax so the puck bites on the blade as you play.
At the same time, it wraps the sticks, which is non-slip and wear-resistant, so that it can play better.
The tape comes off and the blade is exposed, the tape needs to be replaced, remove the residual glue, and reapply the tape.
What is hockey tape called?
Also called grip tape, it is used on the handle and bar to add extra grip and extend the life. Using it will have a soft and spongy feel.
What is tape used for in hockey?
Tape protects the blade from wear, increases grip, and prevents water and ice from accumulating. Let the puck move with the blade instead of slipping out of control.
Does hockey tape help grip?
Yes. When the hockey player is sweating and the ice is melting, the bat will slip. Using hockey grip tape on the handle increases friction to improve grip on the stick.
Is white or black tape better?
Black tape hides the puck from the goalie. White tape is actually more difficult for goalies to identify because the tape is similar to the color of the ice.
What is the difference between sports tape and hockey tape?
Athletic tape is used to relieve muscle pain and support joints and can be applied directly to the skin. Hockey tape is commonly used to protect handles and blades, keep shin guards and socks from shifting, and more.