Non woven cohesive bandage
Non woven cohesive bandage is made of non-woven fabric and elastic fiber. It is soft, breathable and has elasticity attached to it. It is easy and quick to use and can be torn by hand. It does not stick to hair, does not leave glue, provides light compression and support, and is comfortable and stress-free while holding the support in place.
2.5cm*4.5m (0.98inch*14.76ft)
5cm*4.5m (1.97inch*14.76ft)
7.5cm*4.5m (2.95inch*14.76ft)
10cm*4.5m (3.94inch*14.76ft)
15cm*4.5m (5.91inch*14.76ft)
Wemade accepts customised bandages and customised packaging in the size or colour you want. Custom adhesive bandages are usually printed with a design or logo on the bandage and papercore, and can also be customised with personalised packaging to create a brand image. (Learn More)
Different Sizes of Non Woven Cohesive Bandage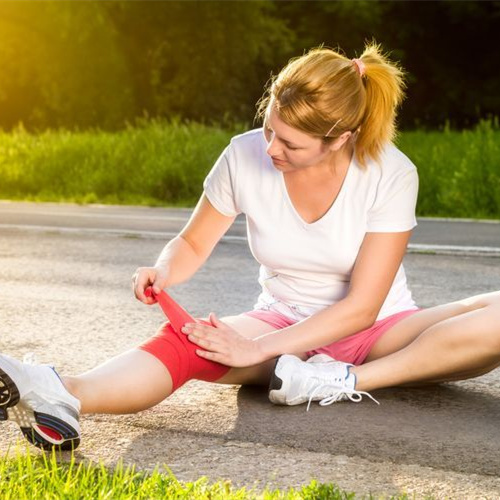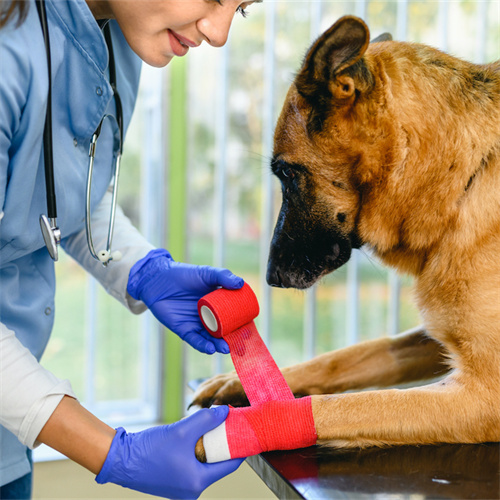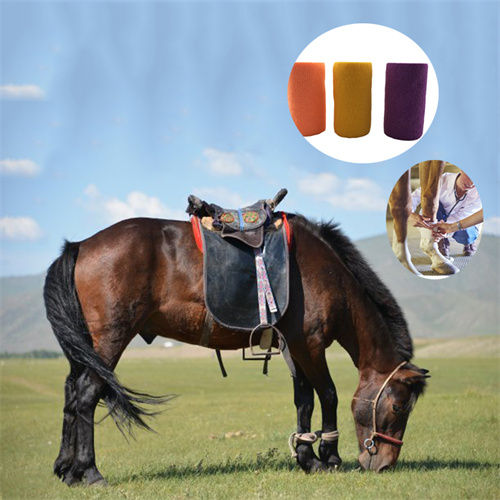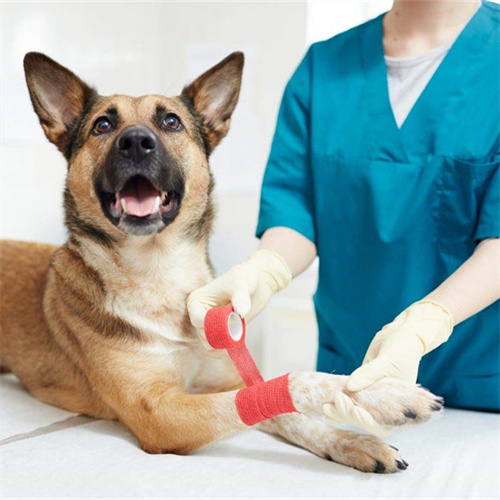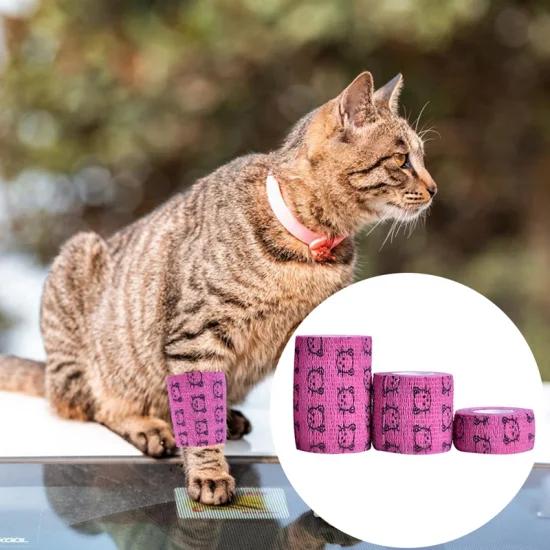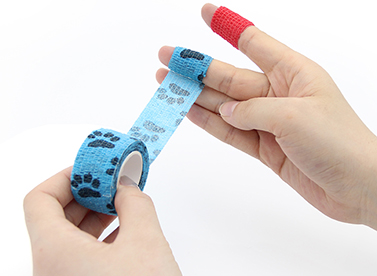 2.5cm non woven cohesive bandage is also called finger bandage. It is suitable for wrapping fingers because of its convenient size. It is used to compress or wrap the finger joints to support them from hyperextension. It also prevents calluses caused by writing. Also, suitable for birds, cats and other small pets.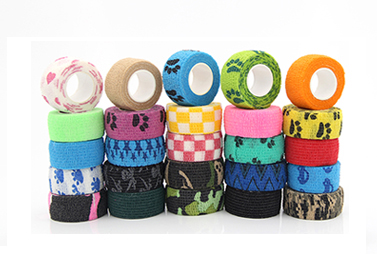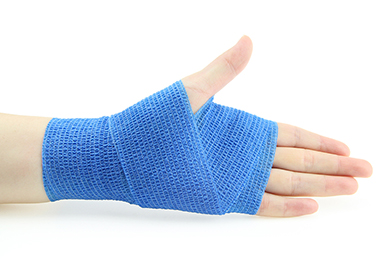 5cm*4.5m is the most popular size in the market as it is sufficient for all scenarios of application. It is suitable for fixing dressings and supporting joints. It is also adequate for use when the size of the object being wrapped is too large, just wrap it around a few more times. When you are confused about the size, you can't go wrong with a 5cm width.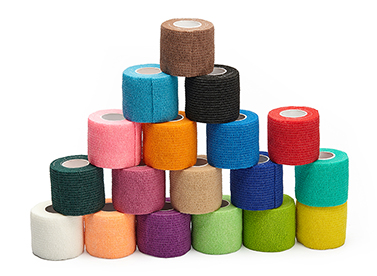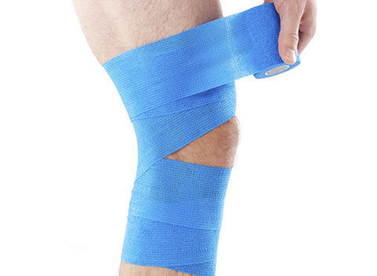 The 7.5 cm width is more suitable for gravity-supported joints such as knees, ankles, elbows and shoulders. It is also suitable for immobilising and wrapping larger traumatic surfaces. Less suitable for smaller sized joints or dressings, you can choose a size up to 7.5 cm.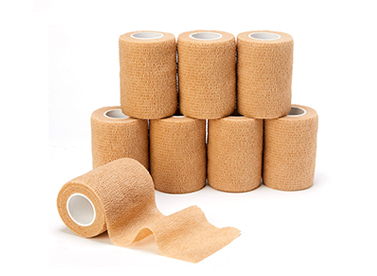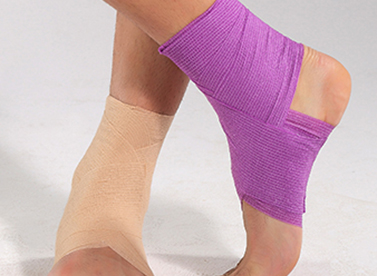 10cm is a little wider than 7.5cm, but the application scenario is the same, more to meet the needs of physically fit and muscular people. Better containment of dressings. At the same time, it is also a must-have size for horse bandages. Be sure to choose the correct size according to your needs or application scenarios to maximize the effect.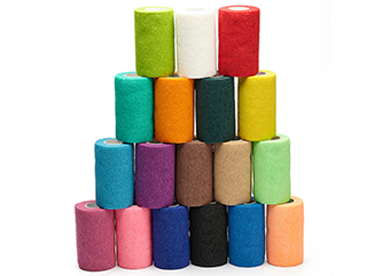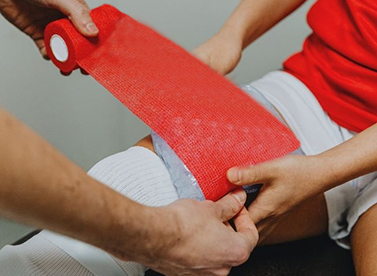 15 cm is one of the widest sizes available for fixing and wrapping of large animals, for large trauma areas and to accommodate and bandage ice material. In addition, it can cover a large number of areas without the need for multiple windings.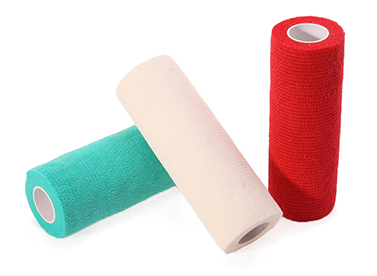 Different Colors of Non Woven Cohesive Bandage
Solid Color – Total of 5 sizes and 18 colors for you to choose from. Suitable for all scenes, such as humans, pets, beasts, etc.
Printed Color – Total of 5 sizes and 37 colors for you to choose from. Suitable for all applications. It is more pet-friendly and looks fun and cute. For those who are looking for colour they can also choose.
Camo Color – Total of 5 sizes and 15 colors for you to choose from. Suitable for all purposes, especially military concealment and wild forest photographic concealment.
Introduction of Non Woven Cohesive Bandage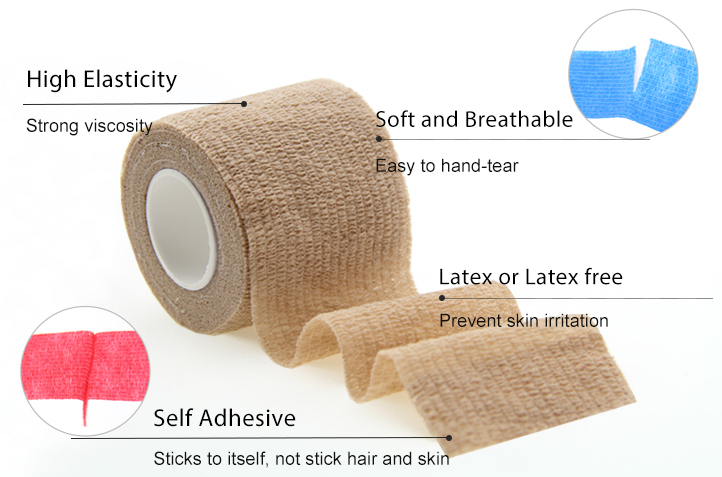 90% non woven and 10% spandex material. Soft, comfortable, breathable and skin-friendly.
Latex or latex free, Safe, non-toxic and non-allergenic.
High elasticity, free to adjust the elasticity and release the pressure.
Self adhesive bandage, Does not stick to skin and hair and does not leave glue residue.
Special fabric, can be torn directly by hand, without scissors.
How to Use Non Woven Cohesive Bandage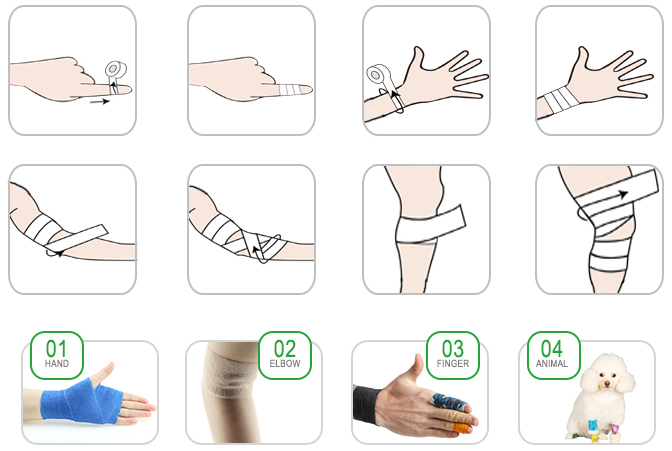 How to use cohesive bandage?
Step1. Clean the skin and keep it clean and dry.
Step2. Wrap the part that needs to be bound.
Step3. Tear by hand and glue the end to the bandage.
Notice
Do not overstretch.
Don't wind up too much.
Don't wrap too tightly.
Do not touch the wound directly.
Use once, do not reuse.
Non Woven Cohesive Bandage Video