Cotton kinesiology tape is made of 95% cotton and 5% spandex. It is skin-friendly, breathable and elastic. There are 5 regular sizes and 24 colors for your choice. It is the most popular body tape on the market. Widely used by fitness enthusiasts, professional athletes and health therapists. Help them prevent and relieve muscle strain and soreness. Great for running, swimming and more.
2.5cm*5m (0.98inch*16.4ft)
3.8cm*5m (1.5inch*16.4ft)
5cm*5m (1.97inch*16.4ft)
7.5cm*5m (2.95inch*16.4ft)
10cm*5m (3.94inch*16.4ft)
We are a manufacturer from China. We can provide any ODM and OEM services you need. We have a professional design team. If you need customized products, you can contact us directly, or you can click custom kinesiology tape or wemade service for details.
what is Cotton kinesiology tape?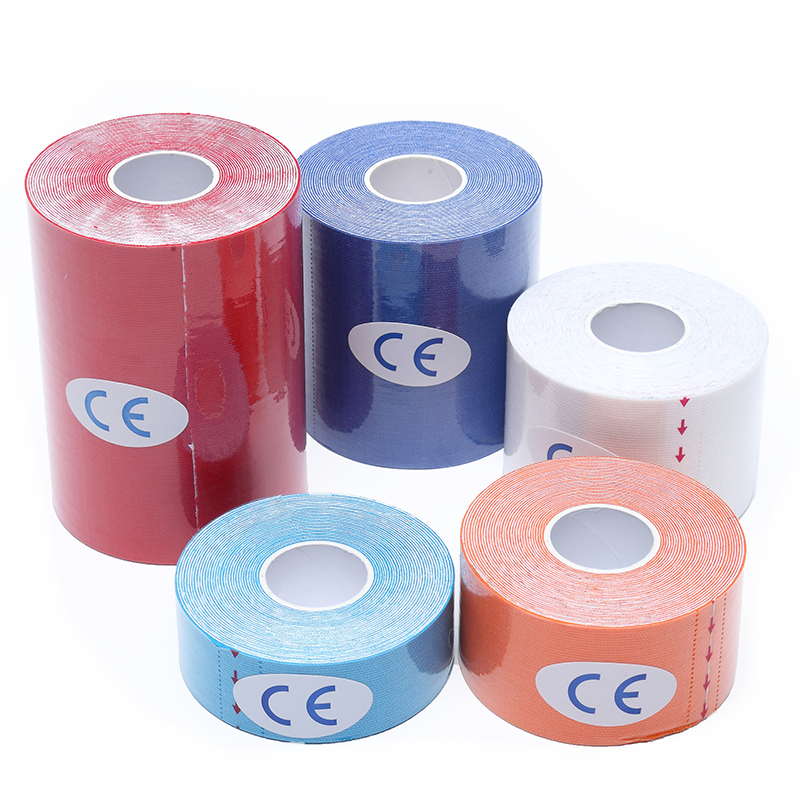 Kinesiology tape is also called muscle tape. It is a stretch cotton that acts on the muscles. It is sticky and adheres to the skin, increasing the subcutaneous tissue space and promoting the circulation of blood and lymph. So as to relieve muscle tension and relieve muscle soreness. At the same time it is able to support and stabilize muscles and joints without impeding movement. Great for fitness, physiotherapy.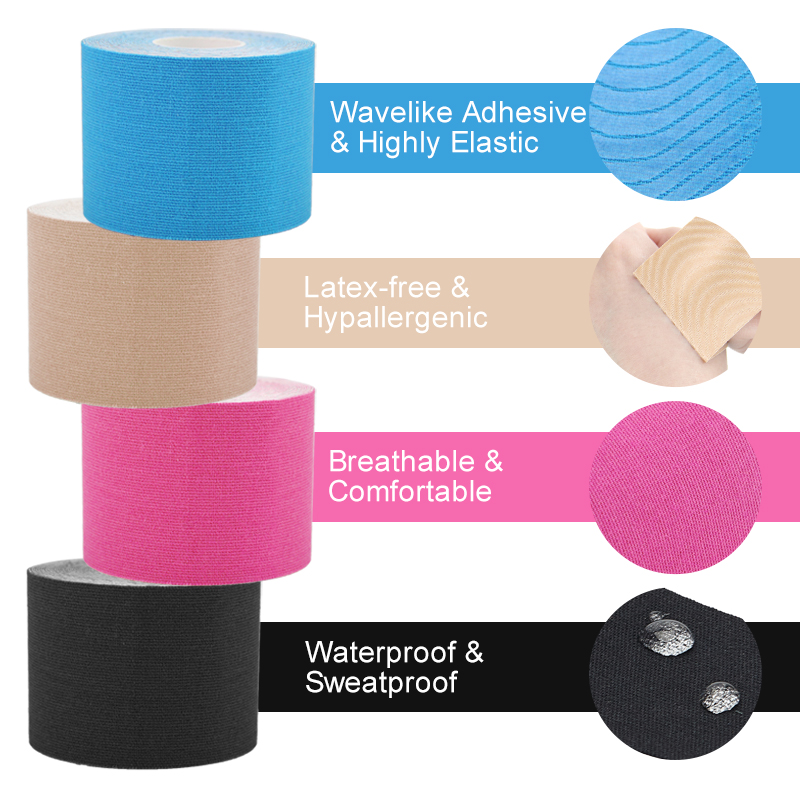 Cotton and Spandex
The most common cotton fabric is used, which is breathable and comfortable.
Acrylic and Henkel Glue
Water ripple shape, ergonomic design. Hypoallergenic and latex free.
High Stickiness and Elasticity
Appropriate adhesion and premium stretch ratio will not affect the movement.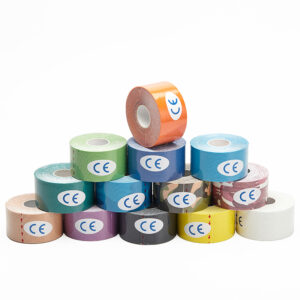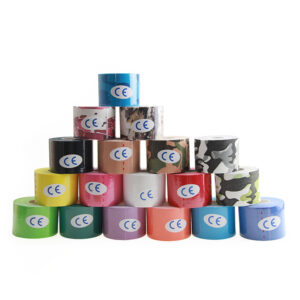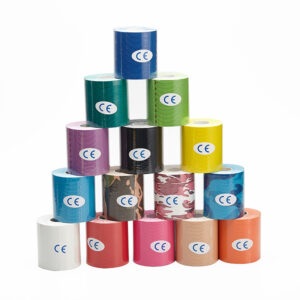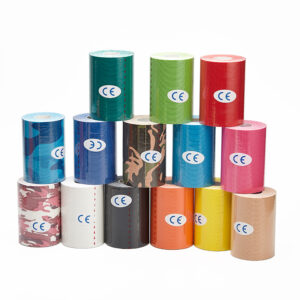 Largest Variety of Colors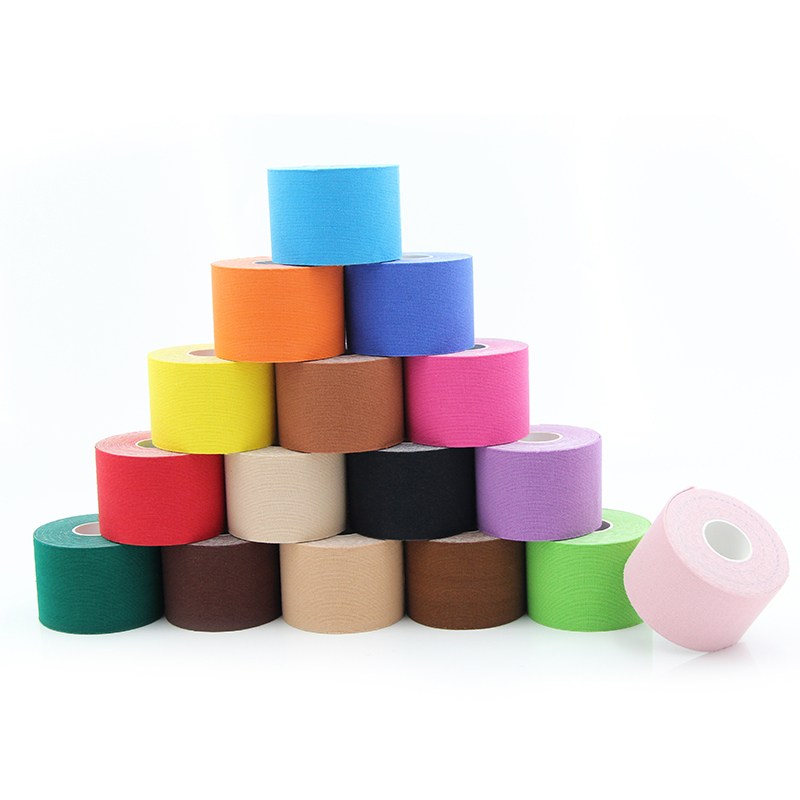 Blue, Pink, Skin and Black are Best Selling Color
Wemade comes in 18 solid colours. There are 4 hot colours, with blue and pink being the most popular, skin being the colour you can't go wrong with, and black for a sportier look. The colour does not affect the effectiveness and there is no requirement for a specific colour to correspond to a specific area. It's just a personal colour preference.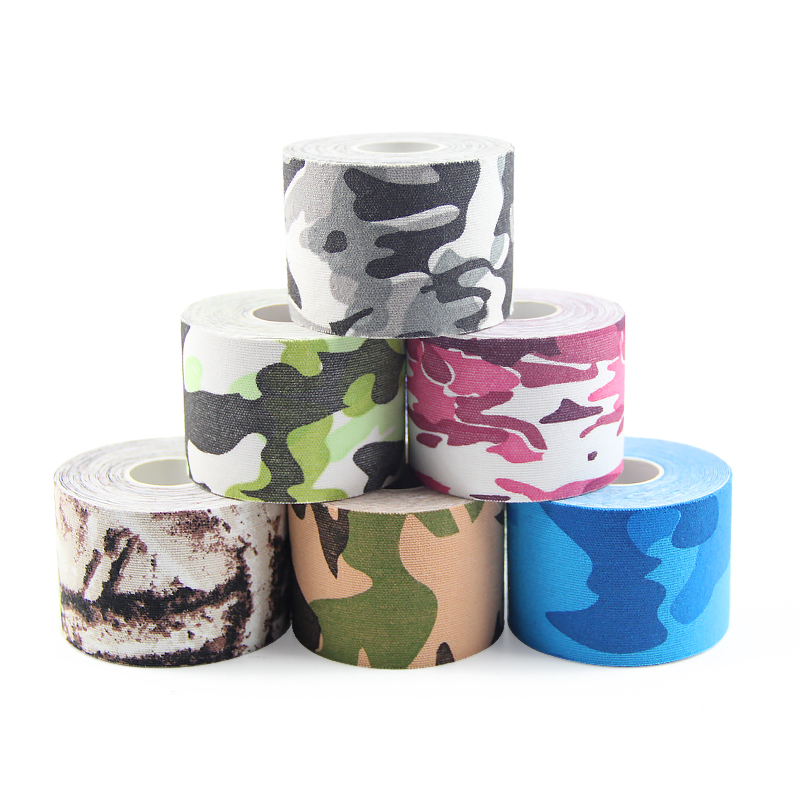 6 Camouflage Colors for Your Choice
If you think the solid color is too monotonous, Wemade also has other camouflage colors for you to choose, adding a little interest to your boring sports. The colourful colours are stylish and remarkable and very attractive to the eye. In the jungle, it can also play the role of protection, concealment and mosquito repellent. Of course, its function is the same. Just a few more patterns.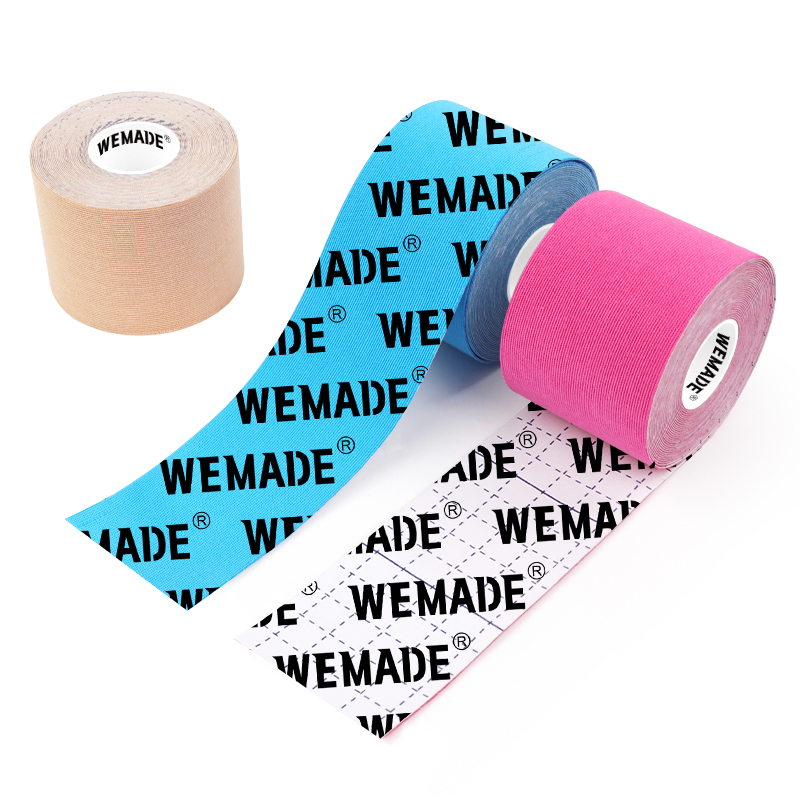 Customize Your Brand and Text on the Tape
Usually, customizing your logo on tape is one of the most common means of promoting your brand. Many brand merchants will choose to print their logos on fabric and backing paper to attract customers and leave an impression on people. Many sports teams will customize some patterned sports tape with the team logo, which helps to identify and unite the soul of the team and enhance the unity.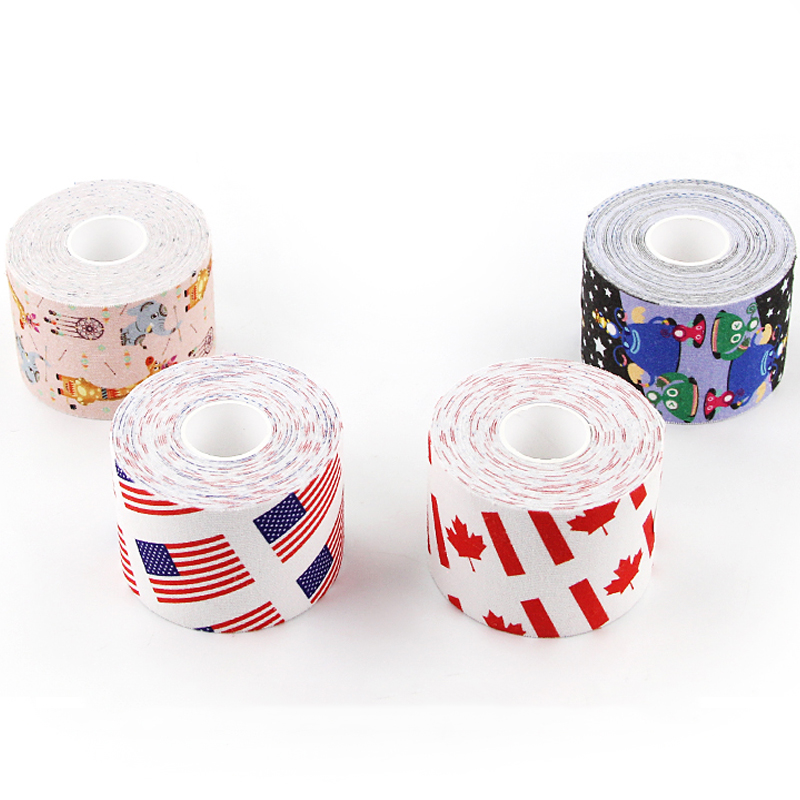 Customize Specific Patterns and Images
You can also choose to print a representative pattern to add meaning to it. For example, printing cartoon patterns looks lively and interesting. Customize flag graphics to reflect your personal beliefs. Print constellation patterns, believe in God's blessing. There are also printed horses, footballs, and children's patterns to represent different application scenarios. You can customize any pattern you want.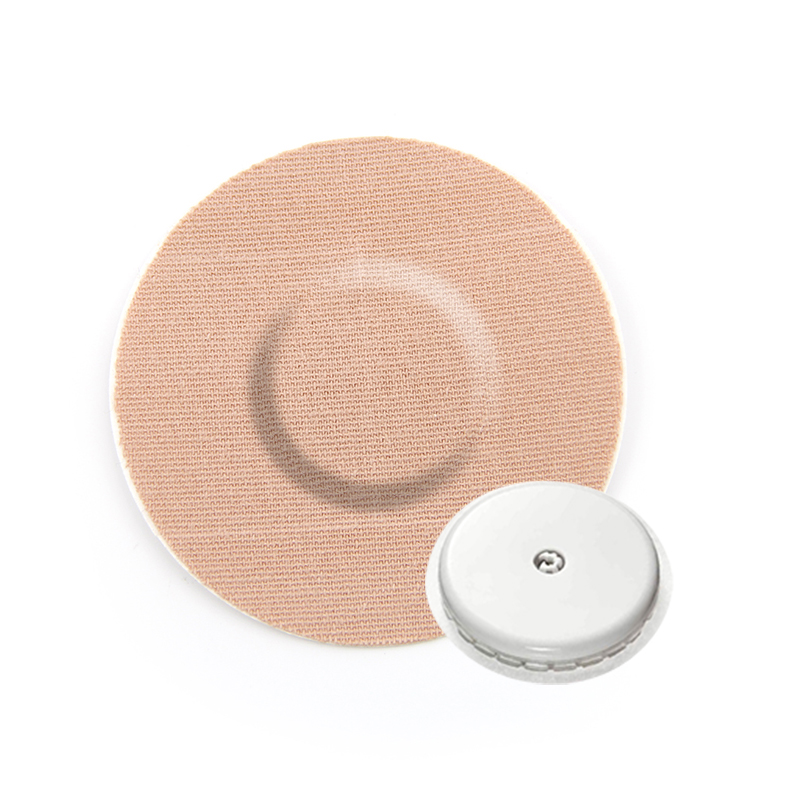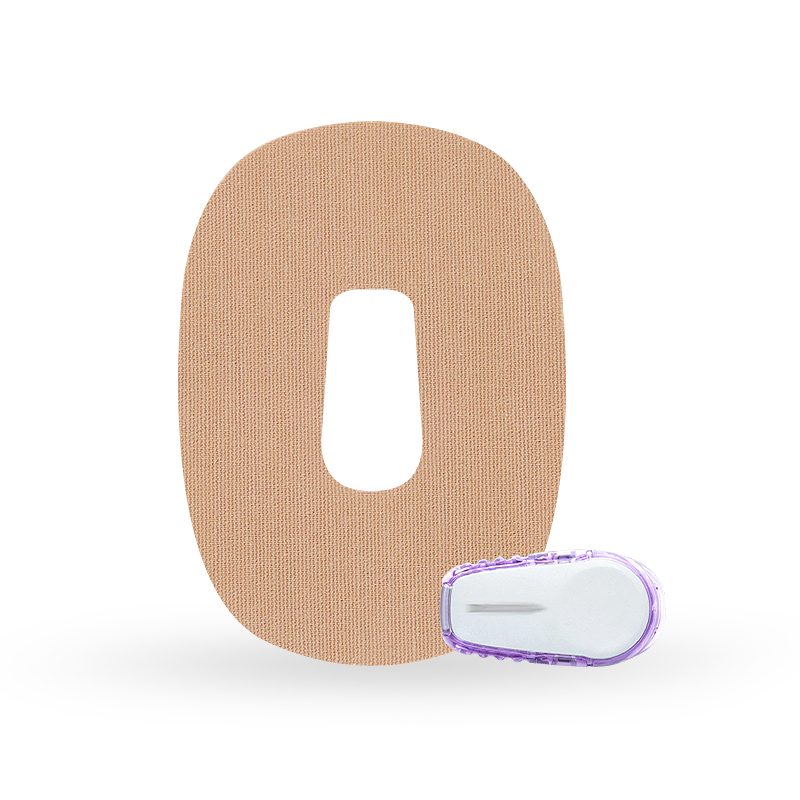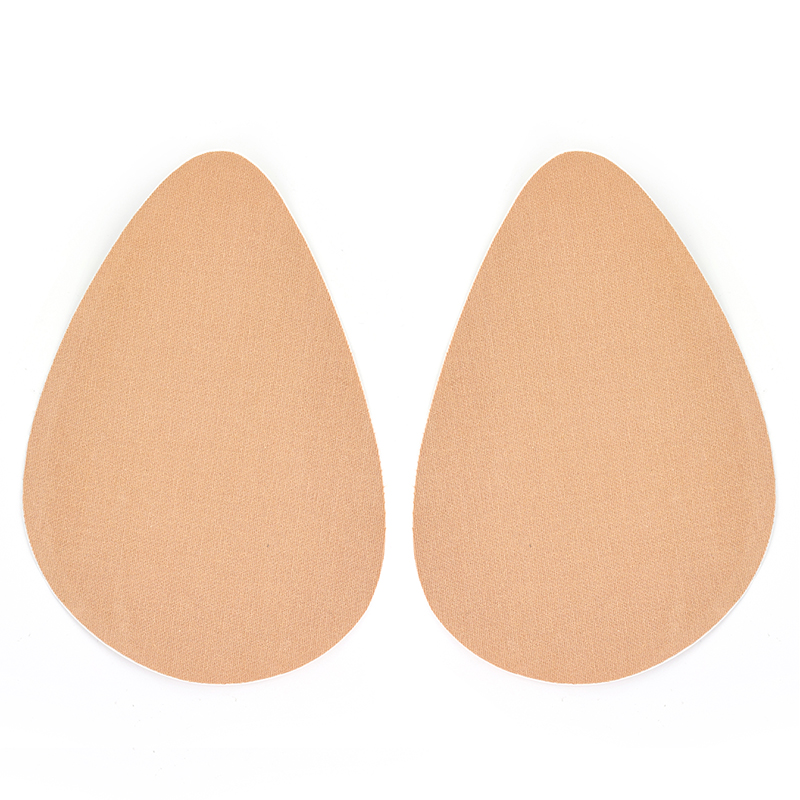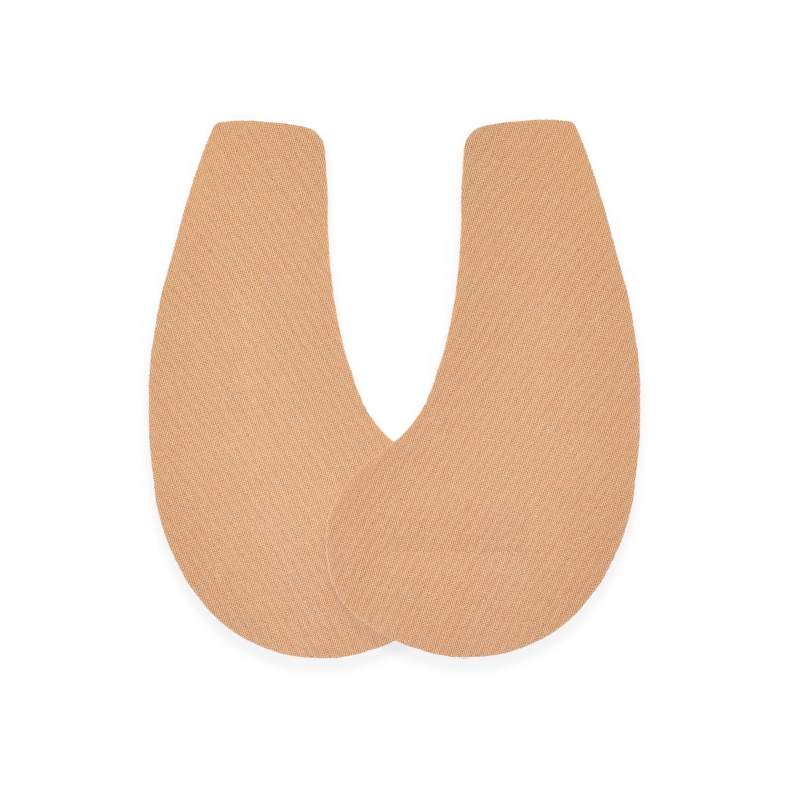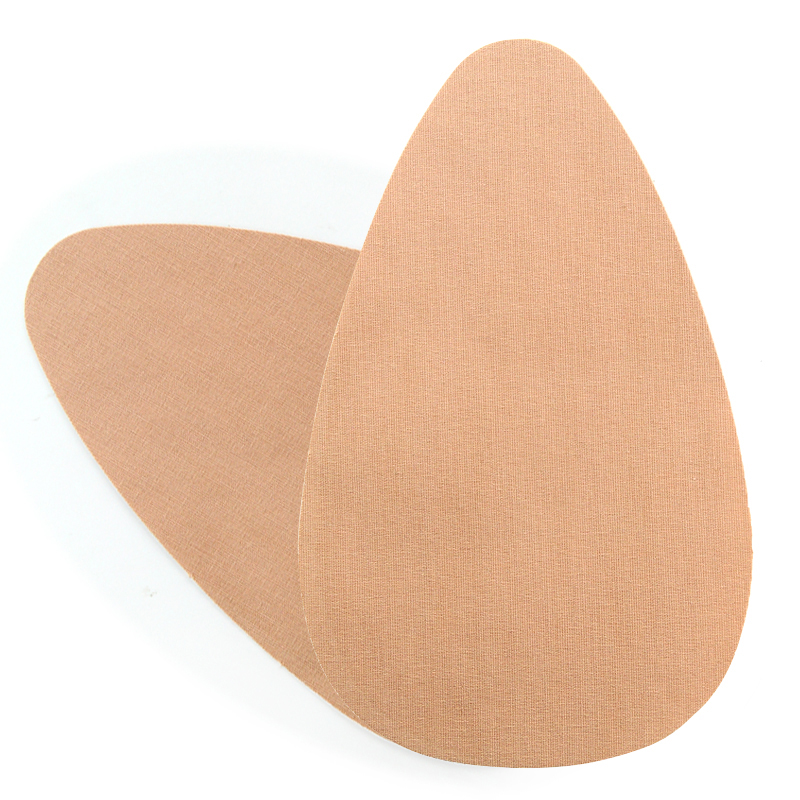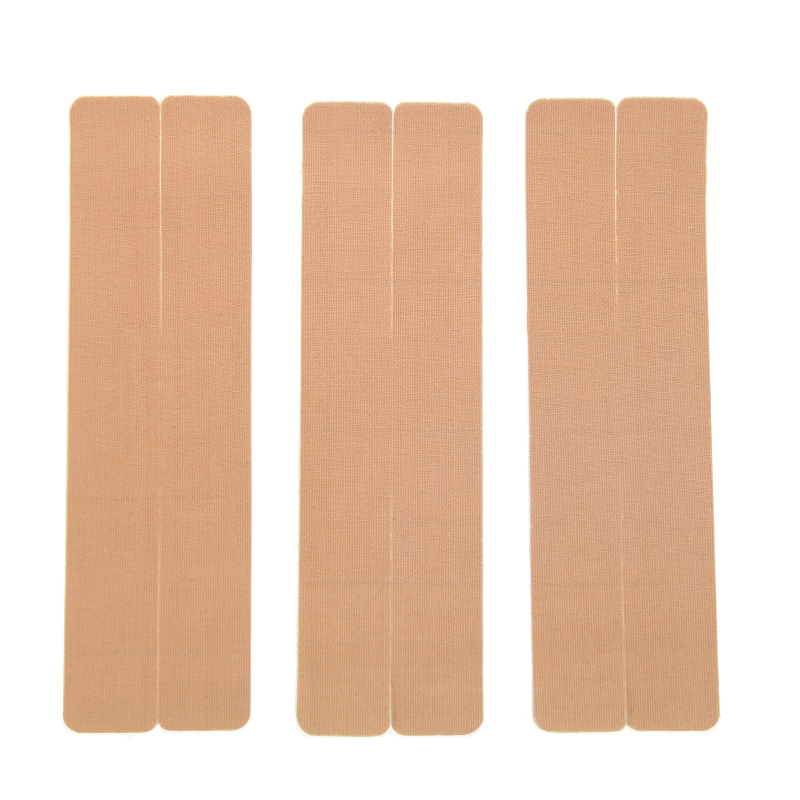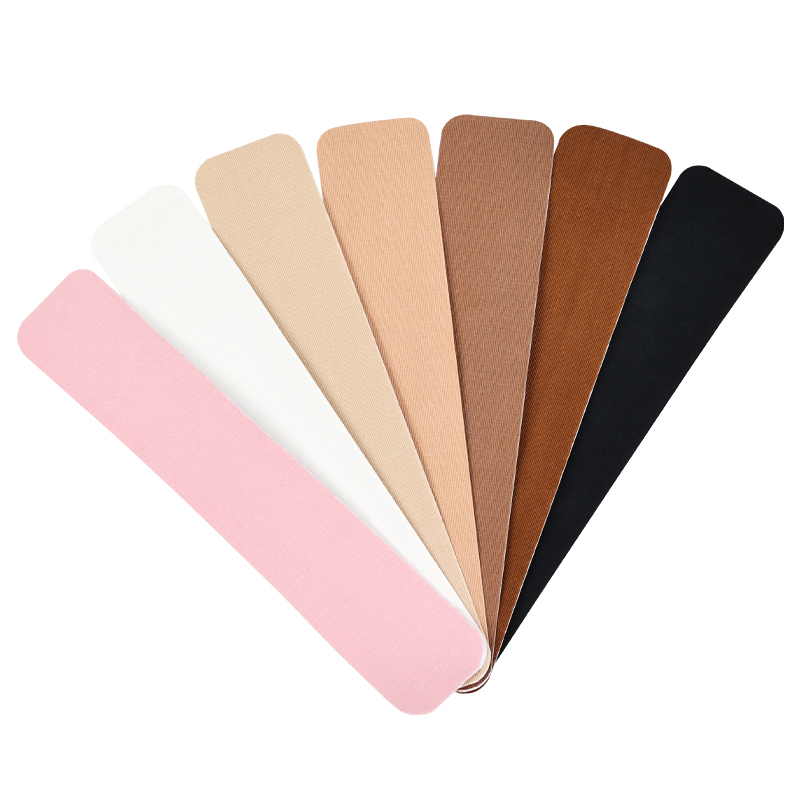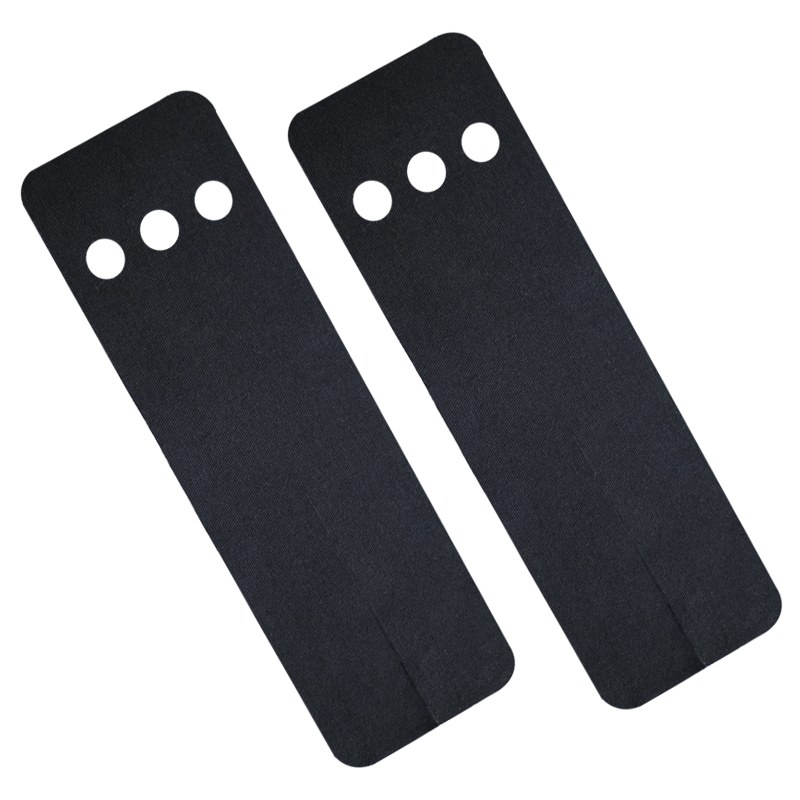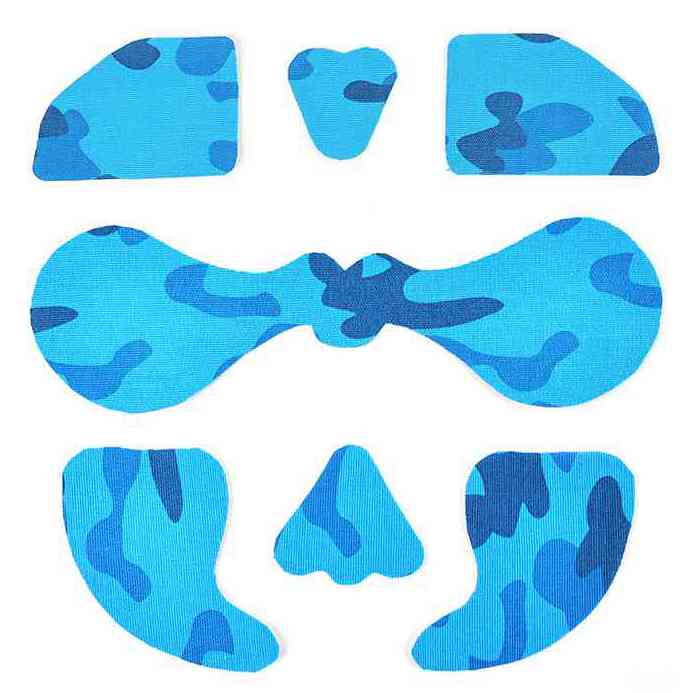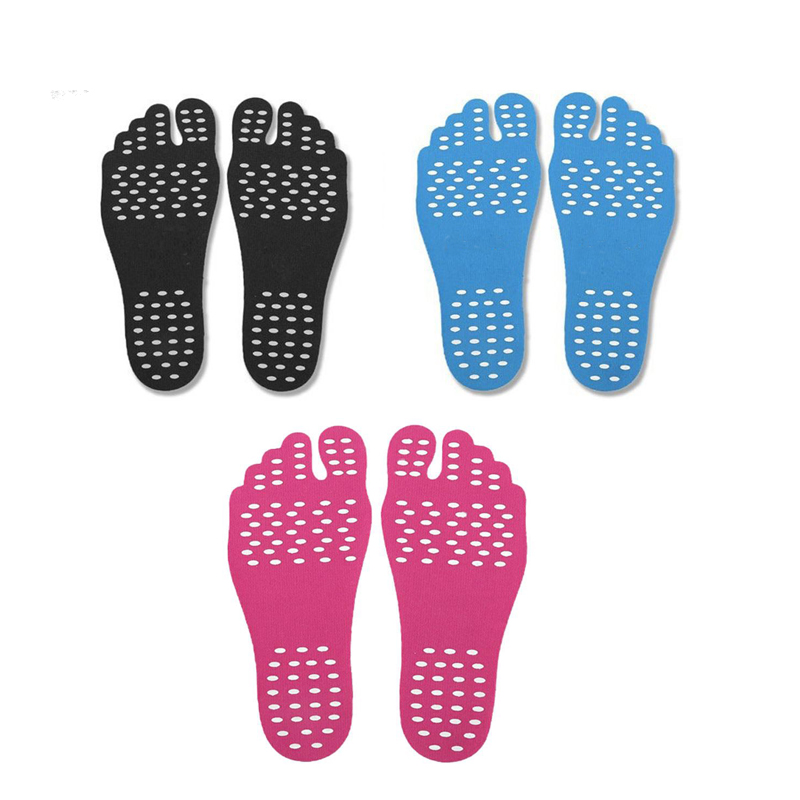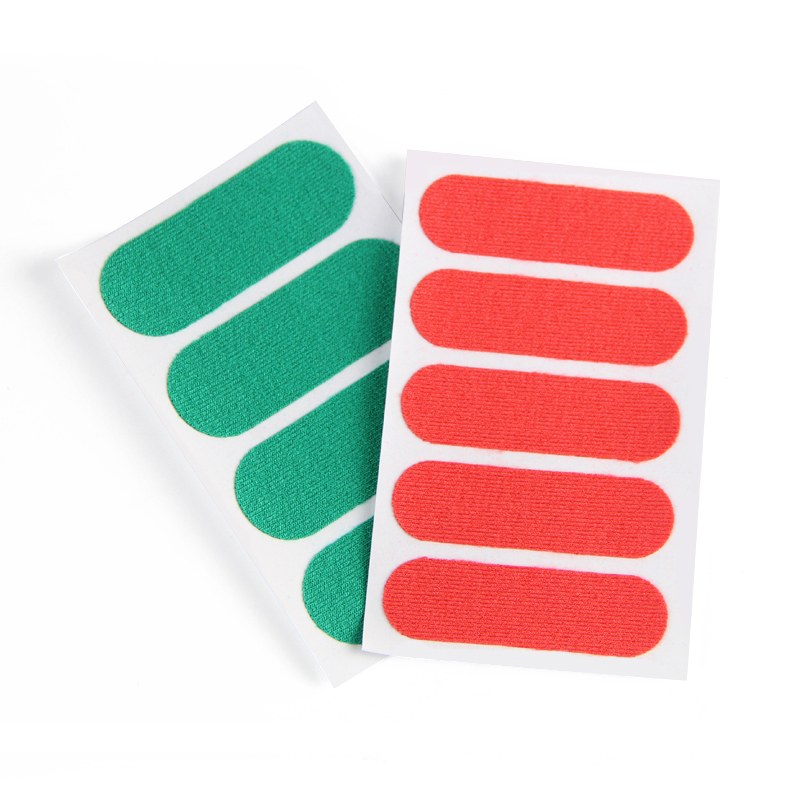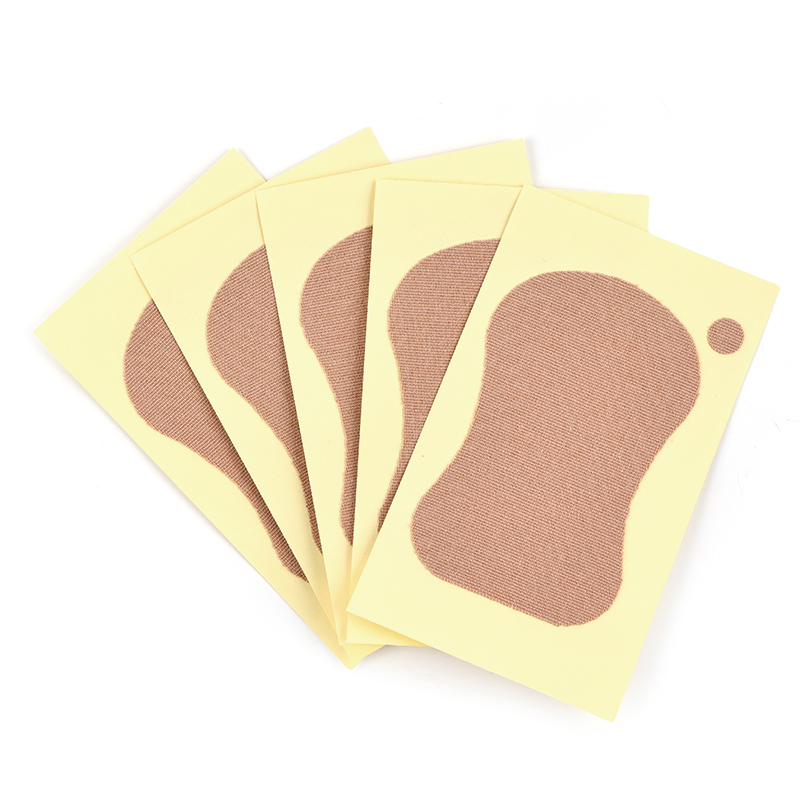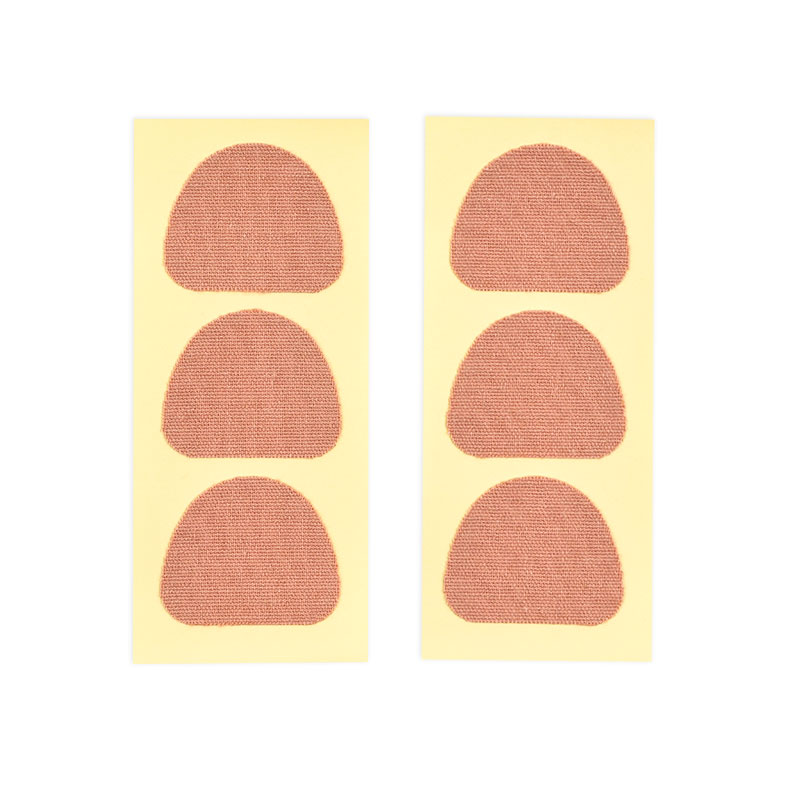 Dexcom Adhesive Patch – Easy-tear, Perforated backing paper ensures that it is as easy as applying a Band-Aid. It's breathable and flexible so it moves with you. Dries quickly and keeps your device in place.
Pear Patch for Breasts – Designed according to the shape of the bust to fit all cups. The specific elastic force evolves into lifting force and tightening force to create a more perfect breast shape, which is natural, invisible and seamless.
Pre Cut Strip – Pre-cut in advance, fixed shape and size, strong adaptability, ready to use, no need for scissors, easy to carry.
Palm Patch – Designed for the palm of your hand. Suitable for hand training people, help relieve hand muscle soreness. At the same time, it can also reduce hand friction, protect hands and reduce calluses.
Antifreeze Face Strip – Specially designed for outdoor winter sports, protect the cheeks from frostbite, suitable for skiing, skating, etc. It can also play a role in wind protection when riding.
Beach Foot Pad – The beach foot pad is light, breathable, wear-resistant and heat-insulating. Suitable for grass walking, beach walking, beach volleyball, surfing and water sports, etc. Disposable, keep your feet safe and unrestricted!
Finger Tape – Tape specially designed for fingers, protects fingers and nails from cuts. Suitable for bowling, climbing and other sports.
Mouth Tape – Correct the wrong way of breathing, avoid mouth breathing, and prevent snoring and drooling during sleep.
Underarm Sweat Pad – Armpit sweat pads will absorb your perspiration and protect clothing from stains, wetness and odor while helping reduce your clothes cleaning costs along the way.
Heel Protection Pad – These pads prevent direct friction between the foot and the shoe, alleviates the pain of new shoes grinding the foot or walking for long periods, and prevents blisters.
Cotton Kinesiology Tape Manufacturer
The main products of Wuxi Wemade Health Products Co., Ltd. are medical bandages, kinesiology physiotherapy tape, sports tapes, boob tape and so on.
We are a well-known kinesiology physiotherapy tape manufacturer integrating production, sales and overseas trade. Founded in 2011, it has advanced production lines and testing equipment, as well as a complete modern management system.
Our work process is clear, and we have an industry-leading R&D, production, and quality assurance team. Our management team and most of our employees have more than 10 years of work experience.
Our advanced equipment includes multi-functional coating machines, various glue coating machines, automatic rolling cutting machines and various packaging machinery as well as experiment, testing and analysis equipment.
With a strict quality assurance system, we have obtained ISO13485, FDA, SGS, CE and numerous appearance, invention and other patents. Our products sell well in more than 100 countries and regions overseas. As a manufacturer, ODM and OEM are our biggest advantages.
How To Use Cotton Kinesiology Tape?
Different parts have different methods of sticking. If you want to know more about the position and method of pasting, you can click on the blog page of kinesiology tape. 
What does cotton kinesiology tape do?
Kinesiology Tape is an adhesive and elastic tape that works on the muscles of the body. Its main function is to lift and support the affected muscles, adjust fascia tissue, balance the pressure on ligaments and tendons, and improve joint stability. Sensory reminders during exercise, avoiding secondary injuries, reducing pain, improving posture, and promoting healing.
Does cotton kinesiology tape really work?
Kinesiology tape is popular and widely used among athletes. So far, there isn't enough data to show that it doesn't work or that it does. This is uncertain.
When should you not use cotton kinesiology tape?
Because the use of adhesive tape requires direct contact with the skin of the body, it is forbidden to use it on sensitive skin, fragile skin and damaged skin.
What do the colors of cotton kinesiology tape mean?
There is no difference between the colors, only the colors are different, and the choice of color depends on personal preference. So many colors just to suit the needs of buyers.
Can you wear cotton kinesiology tape everyday?
We don't think you need to wear it every day, just wear it when you exercise. Prevents skin problems.