Athletic pre wrap is a foam underwrap, which is pre-wrapped before using athletic tape. It is highly elastic, lightweight, breathable and skin-friendly, providing a barrier between the skin and the sports tape to protect people with fragile and sensitive skin. Athletic pre wrap can be used at any time and can be easily torn by hand, making it quick and convenient and ideal for emergency use. Pre wrap tape is suitable for sports, such as soccer, basketball, tennis and so on.
6cm*20m (2.36in*65.62ft)
7cm*27m (2.76in*88.58ft)
Wemade can provide customization on foam underwrap color, size and packaging. You only need to tell us the Pantone color number, size, and packaging design draft, and wemade can provide you with samples for testing before mass production.
What is Athletic Pre Wrap?
Athletic pre wrap is made of high quality foam. The surface is smooth and flat. It comes in a variety of colors for you to choose from, enough for daily use and various occasions. Such as pink pre wrap, skin, black and blue,we  also have white pre wrap.
Foam underwrap is thin, soft and comfortable, and the use experience is great! At the same time, it is highly elastic and breathable, the tightness can be adjusted freely, and there is no stuffy feeling when used.
It's not covered in glue and sticks tightly with its own stickiness. Cutting is easy, no scissors required. Convenient to use in any scenario, saving time and energy.
It is often used with zinc oxide tape to avoid skin irritation and breakage. At the same time, it also has the functions of shock absorption and anti-skid.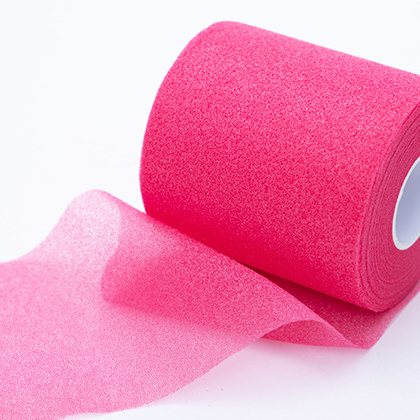 Foam underwrap bandage, Soft and breathable.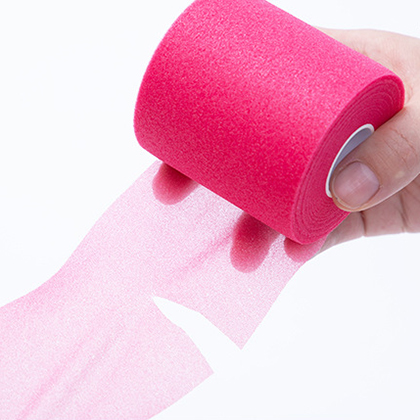 Convenient to use, it can be tore by hand, saving time.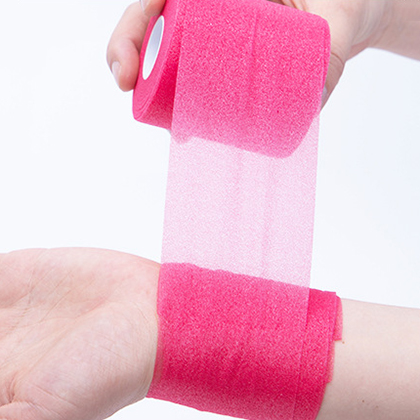 Elastic and convenient to adjust the tightness.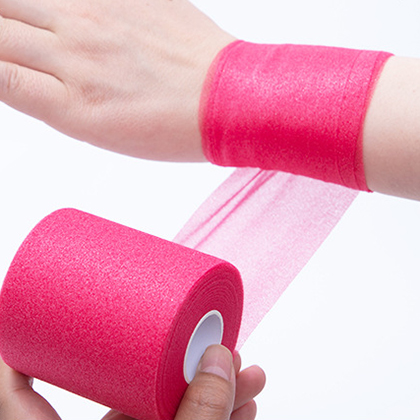 Self-adhesive design, non-stick to skin and hair.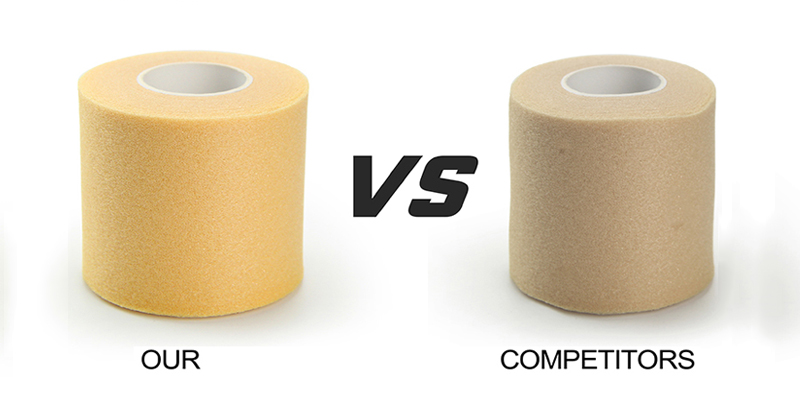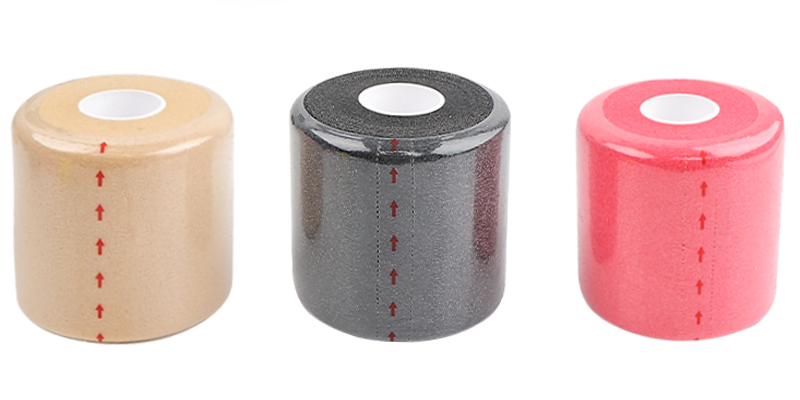 Usually, the conventional packaging of foam underwrap is waterproof shrink with plastic film. The area with the arrow is the opening, which can be opened by tearing it in the direction of the arrow.
Of course, you can also choose to customize a special bubble shell or color box. Wemade also supports customized patterns or brands on packaging.
Applications of Athletic Pre Wrap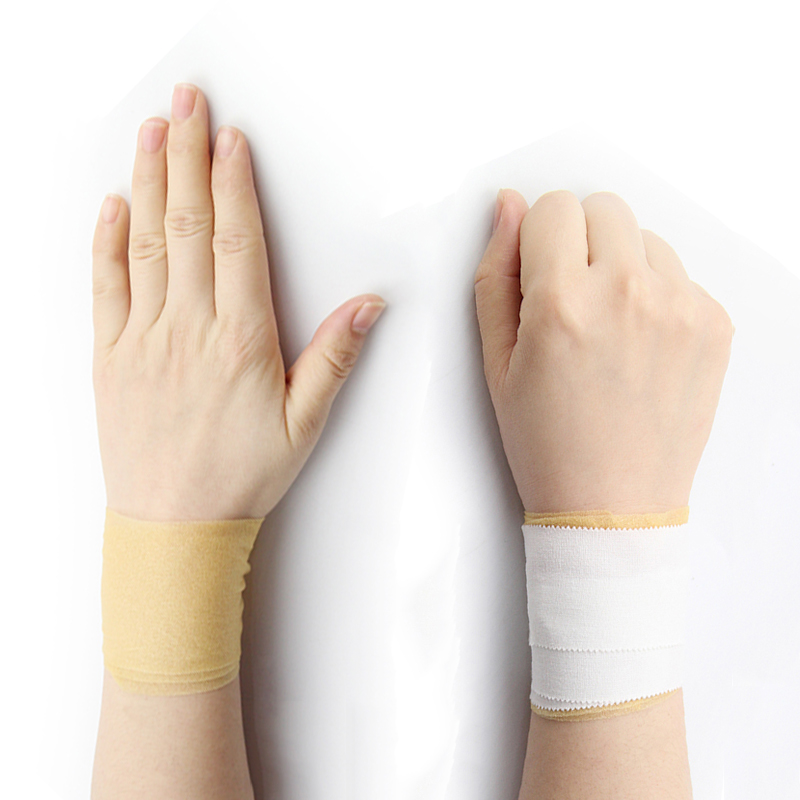 Wraps body joints such as wrists, ankles and knees to reduce the risk of sprains. It also protects skin and hair from breakage and allergies. Suitable for various sports exercises.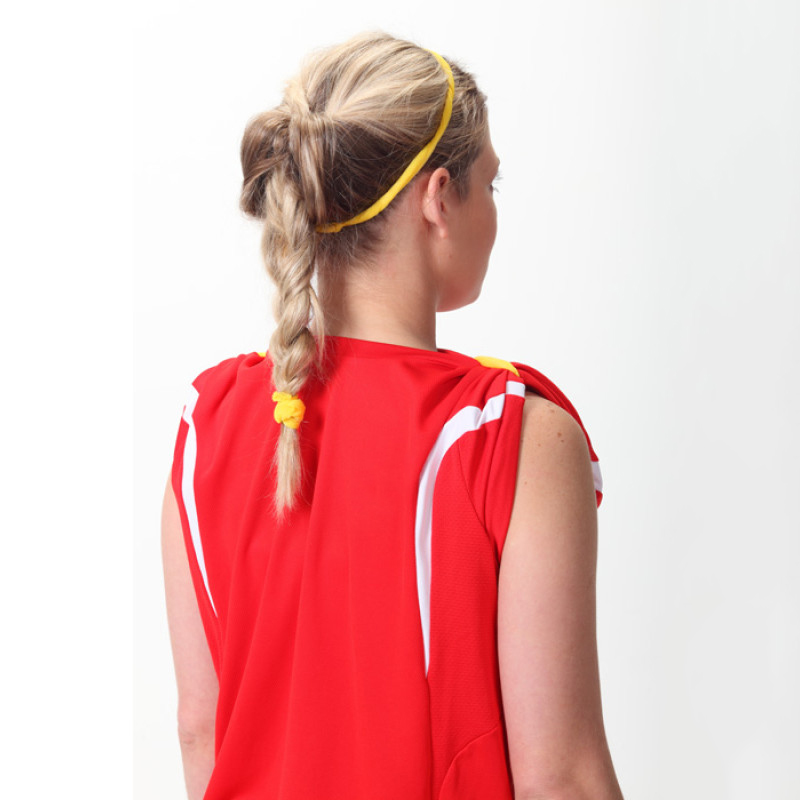 Girls who exercise regularly often use it to hold broken hair on the forehead to avoid affecting their activities and improve their sports performance. It can also be used as an emergency headband, which is convenient and fast.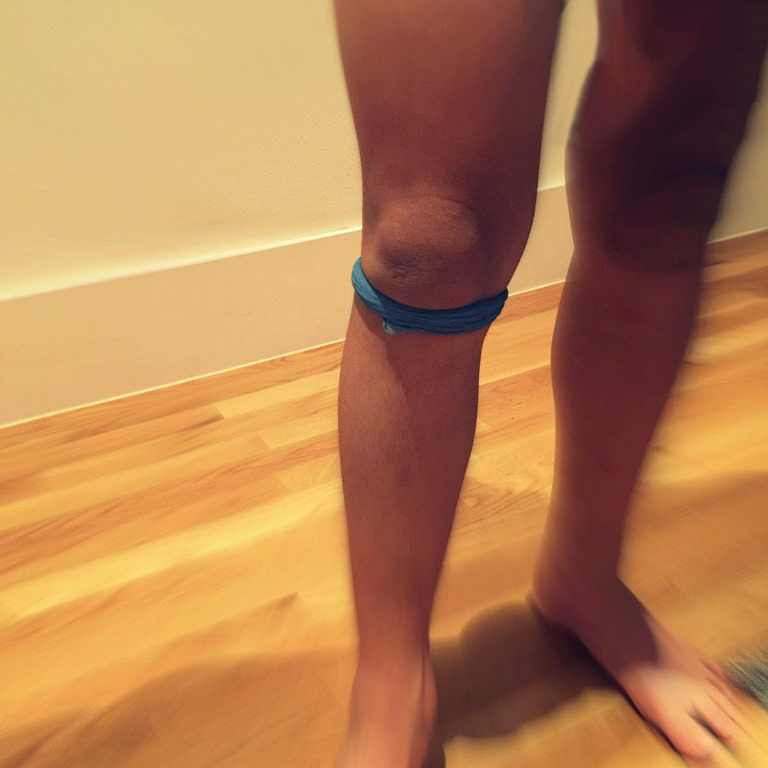 Roll the underwrap into a straight line and tie it to the patellar tendon. The pressure of the straps disperses pressure on the tendons, stabilizing vulnerable areas of the knee and relieving patellar pain.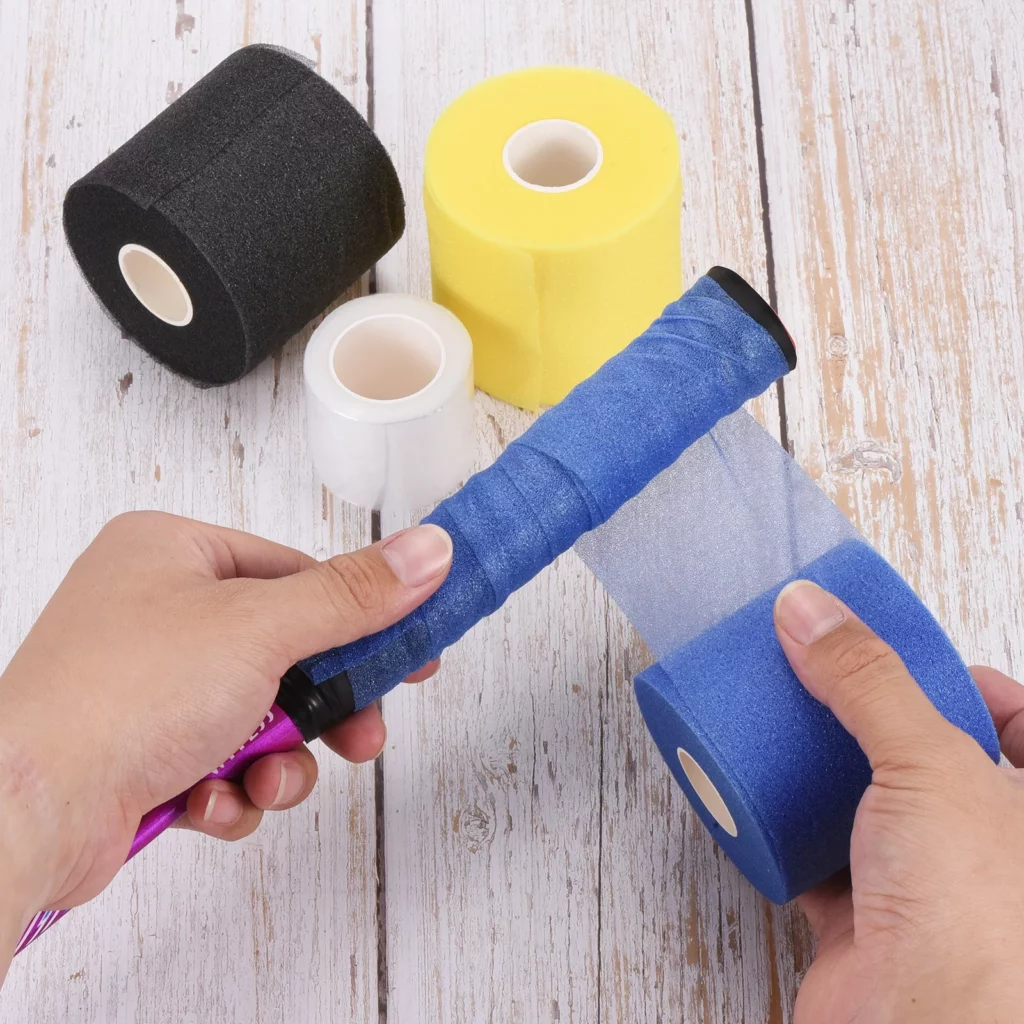 Pre Wrap for Racket Handle
Protect the handles of rackets, fishing rods, hockey sticks, etc. to extend their service life. At the same time, it is shock-absorbing and anti-slip, improving grip and sports performance.
How to Use Athletic Pre Wrap?
What is the purpose of athletic pre wrap?
Protect the area of skin covered by the tape. Prevent the tape or bandage from irritating the skin, causing abrasions or inflammation. Can also be used to fix hair and clothes.
Is it necessary to athletic pre wrap?
It is not required. But it is worth recommending. If you must use sports tape and are afraid of the glue irritating your skin, foam underwrap is a good idea.
It's made from lightweight, breathable sponge. Not afraid of sweat and water, you can move with confidence, suitable for high-intensity exercise.
Why do soccer players use pre wrap as headbands?
In contrast, foam underwrap is thinner, more breathable and easier to use. Clean up any loose hair from your forehead. Will not affect activities. At the same time, it is more fashionable and beautiful.
Can I put pre-wrap under kinesiology tape?
It may affect the use effect. More suitable for use with zinc oxide tape.