Meet at the Medica Trade Fair and explore the broader medical market with Wemade.
The 2023 Medica Trade Fair is a significant event in Germany and even the world to promote medical products. Medica Trade Fair is also one of the most successful and influential international exhibitions in the medical industry. The event will be held at the Dusseldorf Exhibition Center in Germany from November 13 to 16, 2023 local time.
The Medica Trade Fair in Germany is the best place to obtain the latest information on the global medical industry, understand the current market changes in the European medical industry, and gather trade activities. The scale and influence of the Medica Trade Fair are increasing yearly.
Wemade has been deeply involved in sports and medical tapes for more than ten years. It has a professional design team and an efficient sales team and strives to bring customers the most cost-effective resources.
Wemade sincerely invites you to go to the Medica Trade Fair in Germany with us to create a beautiful new journey.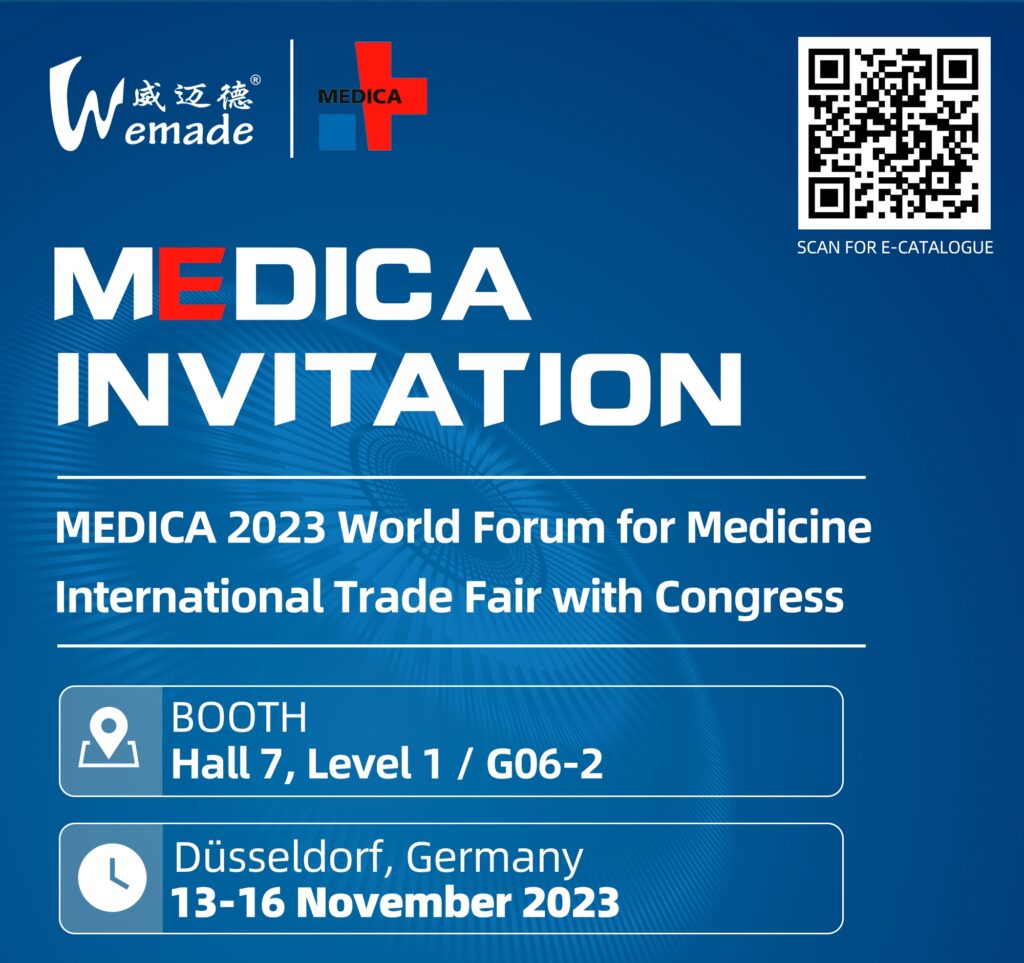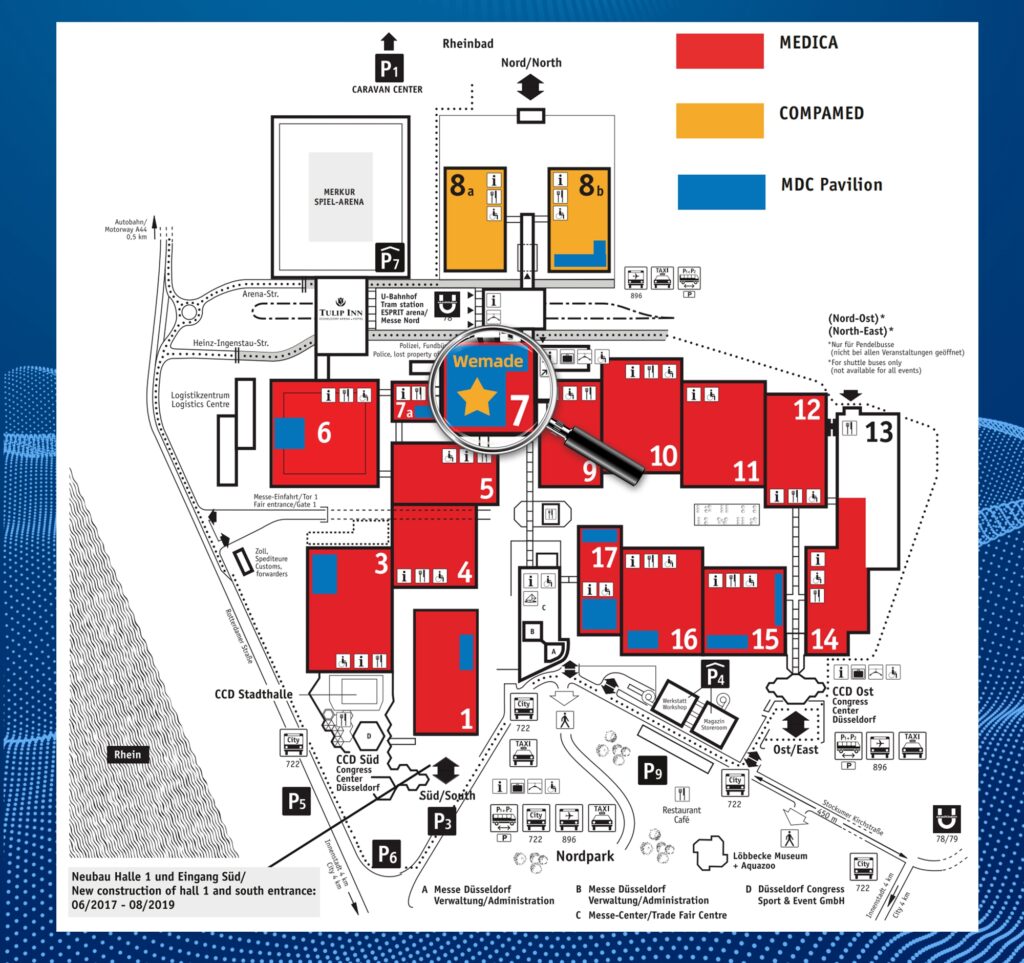 About Wemade
Wuxi Wemade Healthcare Products Co., Ltd is China's leading full-line supplier of medical bandages and sports tapes with more than 10 years of production experience.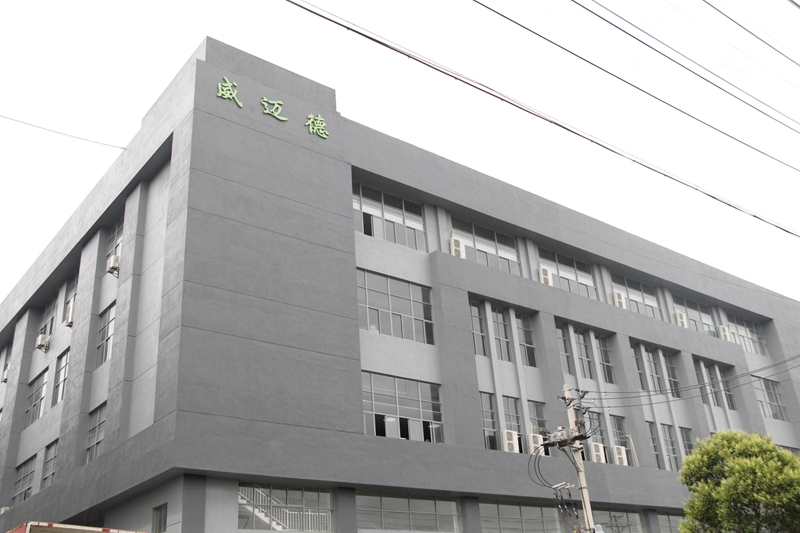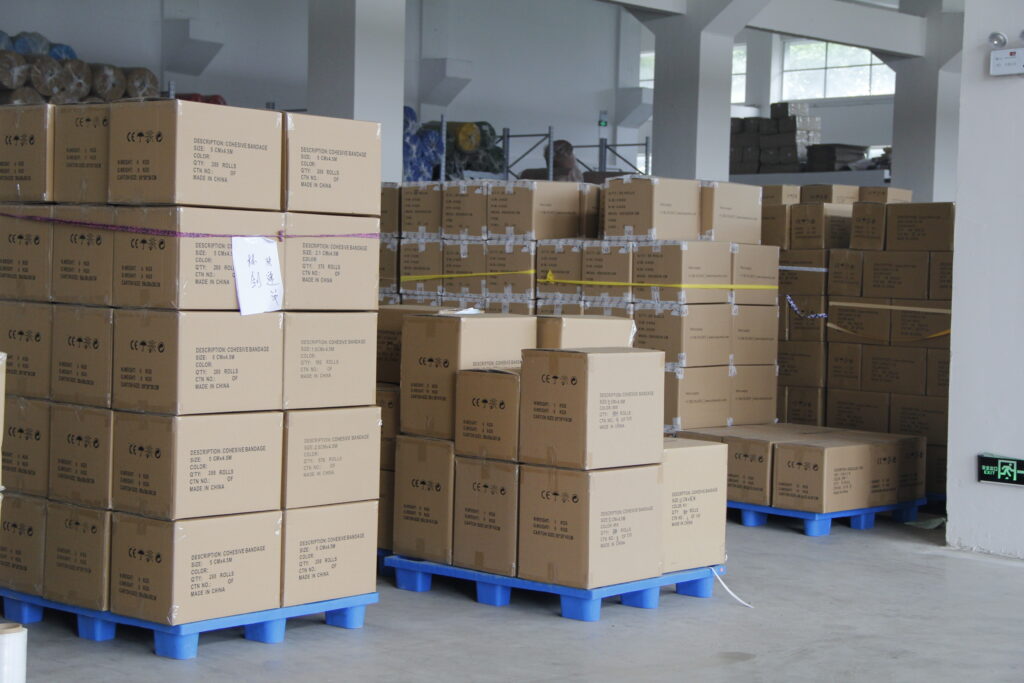 Relying on advanced manufacturing equipment, large inventory of raw materials and complete quality inspection system, we can ensure product quality and on-time delivery.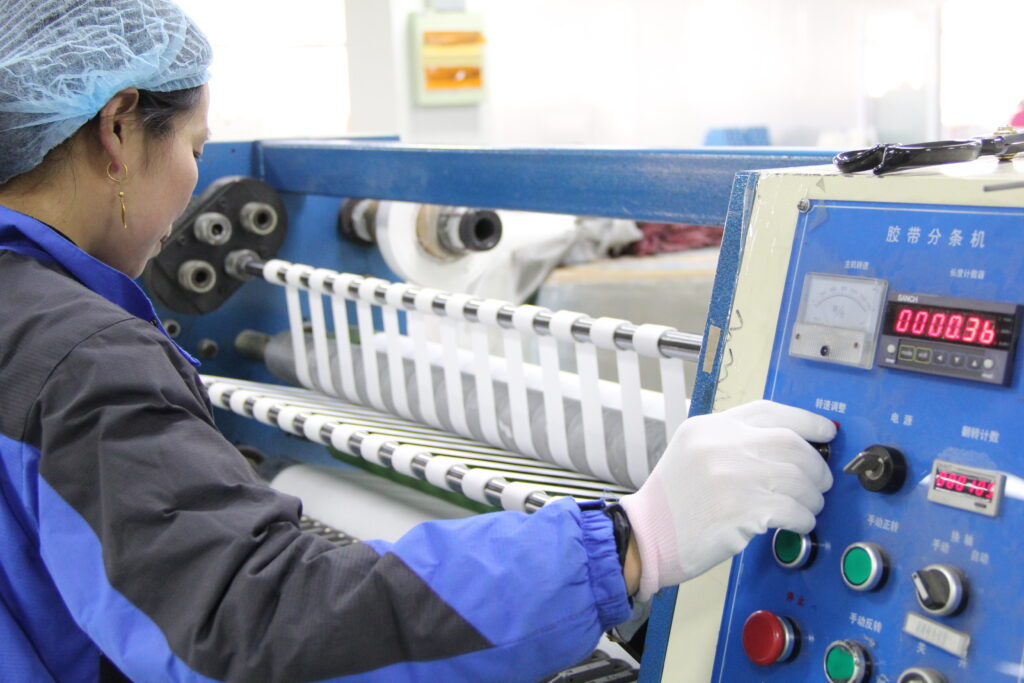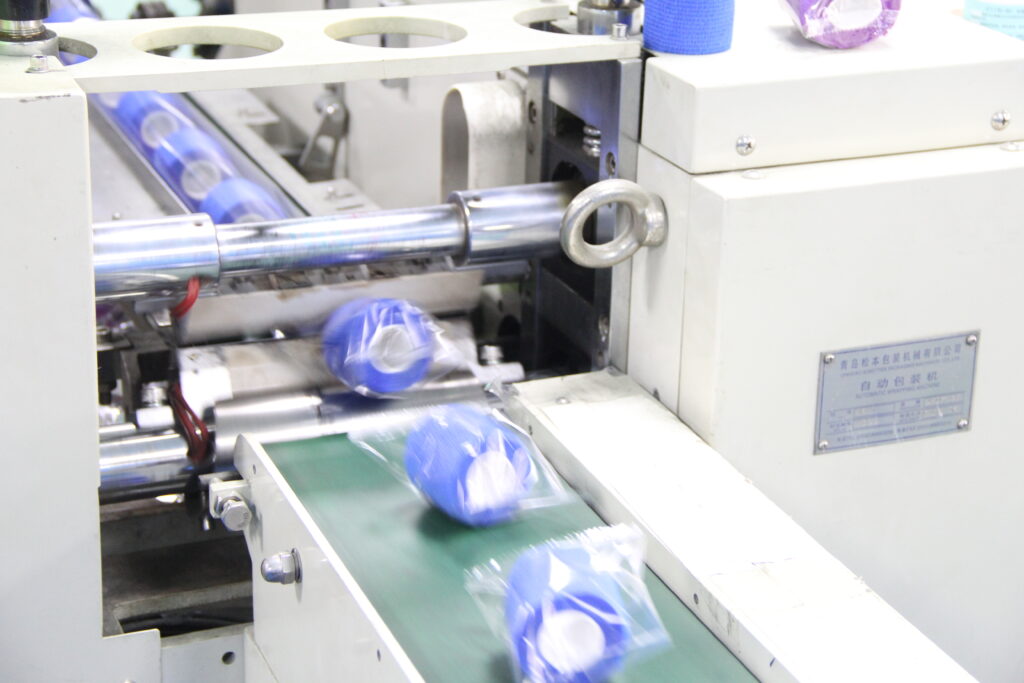 We have a senior design team with the ability to provide customers with OEM and ODM customization services, conducting our production according to your unique requirements and applications.
We provide branding services, including helping customers build brands, inventory management and customs clearance services, to save customers money and time.
When your business needs our kinesiology tape, cohesive bandage, sports tape and so on. Trust Wemade. Please contact us now!
Products Exhibited At Medica Trade Fair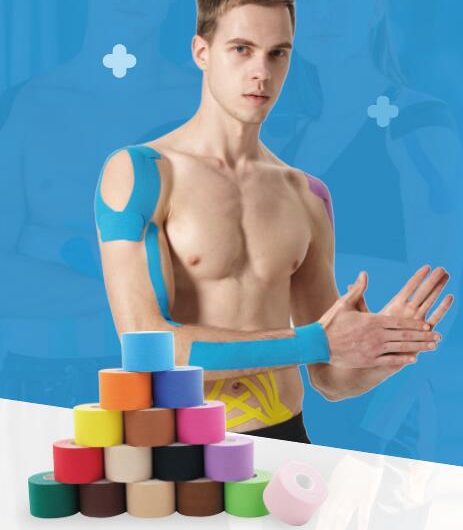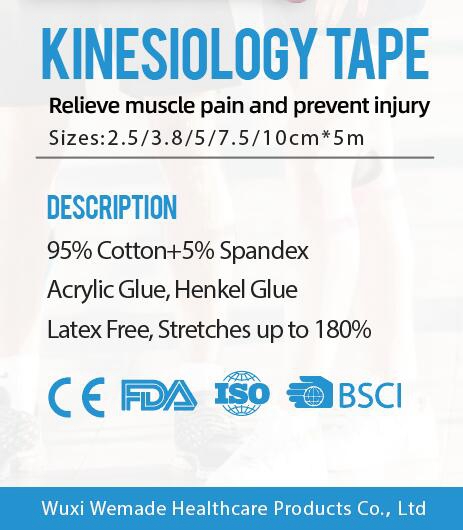 kinesiology tape is a highly elastic adhesive cloth tape made of cotton and spandex. Because it's stretchy, it doesn't restrict movement when in use. The main function of kinesiology tape is to prevent injuries before exercise, and it can also help with recovery if you accidentally sprain. The main users are athletes and physical therapists.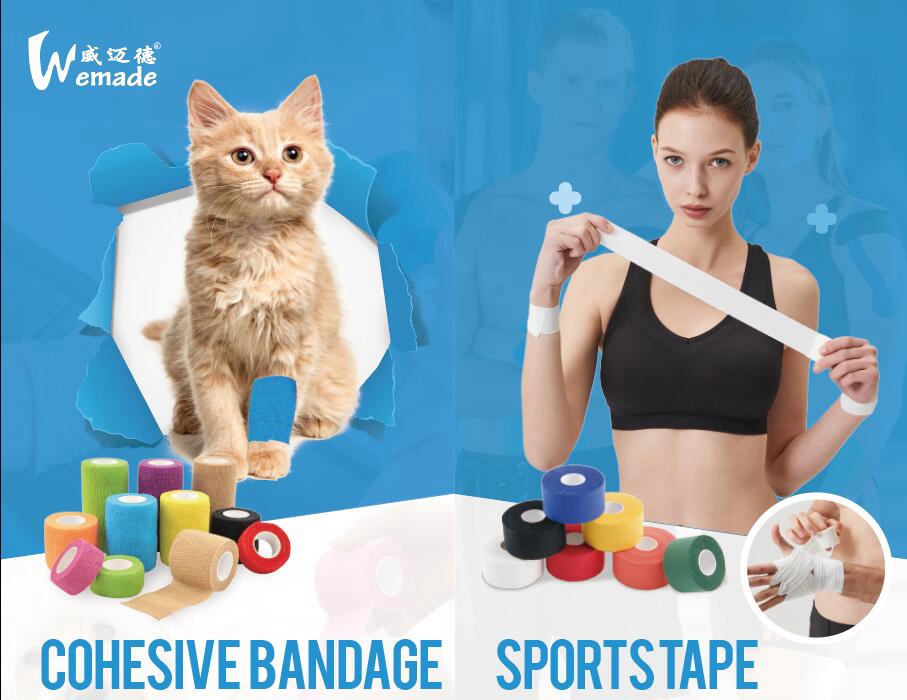 Sports tape is a cloth tape made of cotton. It has no elasticity and can be used as a simple plaster. The main function is to support joints, promote recovery after injury, and fix medical dressings. The hallmark of athletic tape is support. The main users are athletes and doctors.
The cohesive bandage is made of non-woven fabric and spandex yarn. It is very elastic and will only stick to itself, not hair or other objects, and no glue residue. The main function is to fix the medical dressing, use its own elasticity to generate pressure, compress the swollen area, and is suitable for postoperative wrapping.
134th Carton Fair in China
Before Medica Trade Fair, we have also registered for the 134th Carton Fair from October 31 to November 4, 2023. This is a grand comprehensive exhibition with the widest range of categories and the largest number of exhibitors. Powerful companies from all walks of life in China will go there, and Wemade sincerely invites you to visit.